Social Distortion sells out three Florida shows
The legendary Social Distortion has been on a late summer tour that recently came to Florida for sold out shows in Orlando, Ft. Lauderdale, and St. Petersburg. Now considered "elder statesmen" of punk rock, Social Distortion has been around since Mike Ness formed the band in 1978. They are still going strong with their country influenced punk rock. On the recent tour, the band has been playing song from all their albums except 1988's "Prison Bound." The shows are energetic, with both the band and audience moving around a lot.
Although Social Distortion does not have a new album out right now, the band has been working on new material, and has been performing the song, "Scars," which has been getting good response from the crowds. Among the other standout songs on this tour are "Ball and Chain," "Another State of Mind," and "Story of my Life."
Before playing "Don't Bring Me Down," Ness talks about how he wrote the anti-racism song in the mid 90's but it is sadly still just as relevant today. As they have done for years, they close the show with the classic song "Ring of Fire," made famous by Johnny Cash. All of these songs had people singing along during the Orlando gig. What is interesting is that the biggest pit happens during "Ring of Fire."
Since Social Distortion is so influential and long-lasting, they draw a widely varying audience. The crowd consists of preteens all the way to people in their 60's, and all have a great time. People who listened to Social Distortion in the 1980's, now often bring their children when they come, and the band still draws new younger fans to their concerts. Another perk to having the longevity of Social Distortion is the ability to bring new and upcoming opening acts. The band has been doing this for years, and this tour was no exception.
The Jade Jackson band is a young country band out of central California. The singer/main songwriter, Jade Jackson grew up in a small town where she started writing songs at an early age. Jackson grew up in a household that encouraged her to be creative and at the age of 13, while attending a Social Distortion concert she realized that that was what she had to do with her life. Jackson's mother was an old classmate of Ness's wife, and after hearing Jackson's music, Ness offered to produce Jackson's record which resulted in her first album, "Gilded," which came out earlier this year. Since then, Social Distortion has been touring with the Jade Jackson Band to introduce audiences to this new and exciting group.
Toward the end of Jackson's set, Ness even came out on stage to thank the audience for coming early to watch Jade Jackson play songs like "Bridges," "Back When," and "No Guarantees," along with some songs not on the debut album.
To hear some new country music, check out jadejackson.com. One can check out Social Distortion at socialdistortion.com.
About the Writer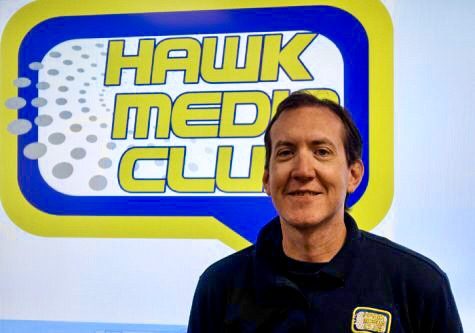 Jason Turner, Staff Writer
Jason Turner is a Staff Writer for The Hawkeye

Jason Turner grew up and went to school in New Mexico.  While in school, he worked at the radio station...