Are gas prices too much?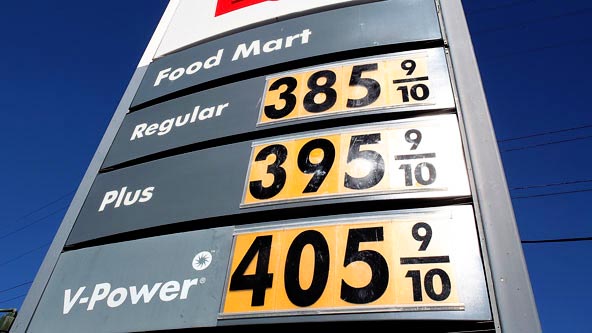 Hang on for a minute...we're trying to find some more stories you might like.
If there's one thing that will always be certain about life, it is taxes, death and the stress of ever changing gas prices. The latter of which is a constant issue, being hotly debated by politicians and the general public on a constant basis.
The common perception is that prices are way too high and need to be lowered dramatically. This is an issue that will simply, never go away. So, when we focus on our local campus, just what do our students and staff have to say about it? How does it affect all of us right here at HCC? Upon questioning different students and faculty, vastly different answers were received on all ends.
Juan Torres, 20, a second year student at HCC, doesn't have a car and thus is not directly affected by high gas prices but stated that the steep price is one of the main factors that keep him from driving, "The price of cars are very expensive and are very hard to afford, especially if you're a student." He believes that gas prices are a huge drain to the wallets of minimum wage workers and that a price point of $2.00 dollars would be much more manageable.
Alternative energy has made some big strides in the recent years to becoming reliable, so when asked if he would be willing to pay higher taxes to make it more competitive, Torres said that he would pay more if it was guaranteed to save him in the long run. "With minimum wage you got to make that dollar stretch, so paying more taxes would only be beneficial if there was a sure fire investment in it," Torres said.
Andrew Marcos, 20, who does have a vehicle, shares his sentiments with Torres, stating "I love to travel, but I haven't been able to as much since I am forced to pay more now." He thinks gas prices are very high and believes a price under $3.00 dollars would be enough for a healthy wallet.
Marcos also agreed that paying higher taxes to make alternative energy more competitive would be beneficial in the long run.
In contrast, science professor and Phi Theta Kappa membership adviser Thomas Klee has a much different take on the subject. Being an established professor, Klee doesn't have many financial issues to deal with unlike students, but stated, "I too once lived like that, I understand what it's like to live paycheck to paycheck. I haven't forgotten that."
Klee thinks that comparing the prices of milk and water in 1960 to today in relation to gas prices from that period, it is actually more expensive and costly to our wallets, "You see the water bill monthly which is certainly more expensive, but you see your gas bill every week so that definitely builds a perception that gas is expensive."
"Thinking globally, the price shouldn't be too low so that the distributors suffer, but it shouldn't be too high so that low income families don't hurt either. Gas prices are reasonable now if you're trying to balance the two," said Klee.
Similar to Torres, Klee would agree to pay higher taxes to make alternative energy more competitive, but only if it was a sure fire investment. He also emphasized the importance of alternative energy, adding, "Our current system is not sustainable in the long run."
Though the viewpoint of both the students and Professor Klee are vastly different, they can definitely agree that something does need to change. Whether or not it will is something yet to be seen, but as consumers, we can only hope for the best.