A behind the scenes look at Playlist Live 2015
Hang on for a minute...we're trying to find some more stories you might like.
This year's Playlist Live was an event to remember. The halls of Orlando's Marriott World Resort were flooded with young teens eagerly awaiting to meet their favorite social media stars. This year was the first time Playlist included other video sharing social media apps other than YouTube in their conference lineup. For the first time in Playlist history, Vine and the upcoming video viewing app Vessel held private sponsored venues within the conference used for promotion of their companies.
The Glam Booth TV media room was a carousal of familiar faces from Vine and YouTube. Special guests from Vine, the Miuccio Brothers, Baylor Barnes and Swoozie from YouTube visited the media room for exclusive interviews with The Hawk Media Club.
The Miuccio brothers became an overnight vine sensation when the three brothers Vinny, Joe and Nick, posted a shirtless vine using the present trending hashtag "#GrindOnMe." The song "Grind on me" by the rhythm and blues group Pretty Ricky was used as the soundtrack to what became the Miuccio brother's groundbreaking video. Their first viral video was of the three shirtless brothers standing in the middle of a grassy golf course performing an impressive backflip, followed by rhythmic hip thrusting into the grassy lawn. The brothers blushed in embarrassment as they admitted to asking their mom to film their first vine. Vinny stated "My mom was filming the whole thing. She's a great woman. She's very supportive." Nick confessed, "We were basically showing our mom our sex moves! I couldn't look at her in the eyes, it was too weird!"
During the conference, the Miuccio brothers were bombarded by screaming teenage fans gasping and crying for their attention. The growing crowd of screaming fans didn't seem to boost their ego at all. In fact, it was the complete opposite. The brothers remained humble and kept reminding others that they are just normal college students trying to get by. Joe explained, the profits earned from vining are split three ways; leaving little money for each brother. Thanks to the support of their mother, the Miuccio brothers have become shirtless Vine superstars!
Baylor Barnes and two of his friends were scrolling through Vine and came across a contest searching for the best twerking video. Barnes reflected back on other contest entries, saying, "It was mostly white girls. So we decided to enter it as three white guys… The next morning I woke up with like 4,000 followers." Barnes expressed his gratefulness for the opportunities Vine has opened up to him. As Barnes has grown, he's begun rebranding his image from a comedic Viner to a musician. Barnes explained his new sound is influenced by all musical genres and he is eager to share his talents with the world.
One of the most entertaining talent who made an appearance was the famous YouTuber Swoozie. He is known for capturing subscribers with his impeccably detailed storytelling abilities. The first day of Playlist, Swoozie formed his own Meet-and-Greet line in the middle of the lobby. He stood in one place as he hugged and took selfies with each and every one of his fans. He admits that he loves the attention but refuses to allow himself to become vain. Swoozie said, "When I post a video, all the comments say "Oh my gosh, I love you!" … but I keep telling myself I'm not that hot." Swoozie's interaction with fans exemplifies how personal he wants his relationship with his fans to remain. The humble YouTuber dedicates his meet and greet time to making fans feel special by giving them his undivided attention for as long as they desire. His refusal to leave any fan unattended proves his kindness is genuine and comes from the heart.
Playlist Live 2015 proved to be an epic conference full of talented young people. The Glam Booth TV media room was filled with influential people in the media industry and social media stars who were open to sharing their stories with the press. Playlist Live 2015 was truly a weekend to remember.

About the Contributors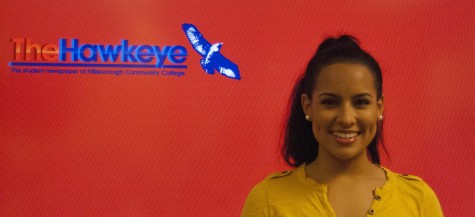 Suehally Macias, Managing Editor
Suehally Macias is a Managing Editor of The Hawkeye
   Suehally was born in Bronx, New York and has been living in Florida since 1994. Suehally...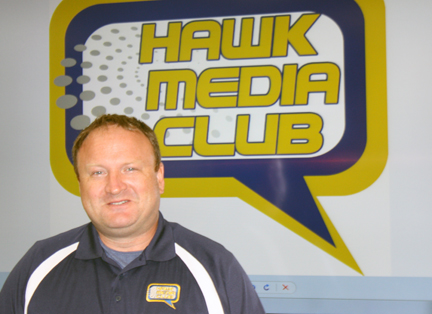 Josh Brown, Videographer
Josh Brown is the Editor-in-Chief of Hawkeyewnews.net and the Videographer of The Hawkeye
Josh Brown was born in Detroit, Michigan. He moved...