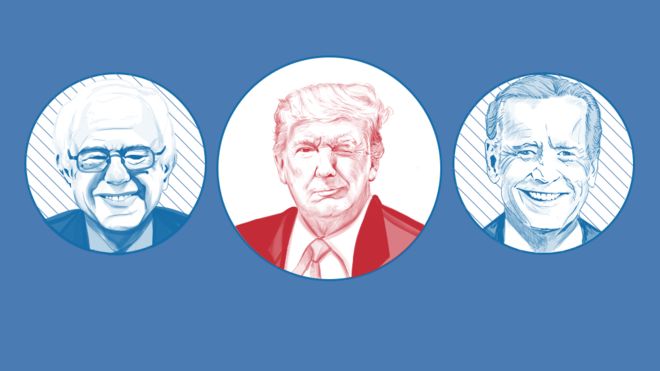 Courtesy of bbc.com
There hasn't been a better time for college students to participate and vote in the upcoming and most influential political event of 2020, the presidential election.
According to Forbes, the U.S. college turnout for the 2018 federal midterm elections more than doubled from the previous midterm election held in 2014.
College student's participation is projected to grow even more for this year's election. However, this great news does not mean there aren't students who are still unsure about whether they are going to vote on Tuesday, Nov. 3.
There are many reasons why a college student may not participate in the upcoming elections – this can include a lack of interest, misinformation about candidates or not being registered to vote.
"I'm not sure if I am going to vote this year, I'm going to wait until I know the final candidates before I decide whether to vote or not," HCC student Estefany Alvarez said. "I [still] think college students should be active and participate in the event in some way. The person in charge of the government can promote or remove policies that could potentially impact us as students," Alvarez became a citizen two years ago after coming from Cuba in 2013.
In contrast, there is a vast majority of students who are committed to voting in November.
"I will vote in November, and I believe that college students and young people's votes, in general, are very important right now because we are the ones being influenced," HCC student, Emely Moreno said. 
Like Alvarez and Moreno, many students in other colleges and universities around the country are unsure about going out and voting this November.
Nevertheless, we must encourage all of our classmates, friends, and family members to participate in elections, regardless of their political preference.
In this way, we can become an inclusive society where everyone's voice is heard and expressed through the great power of our democracy.
For instance, Florida will have the presidential primaries on March 17. This will be a great opportunity for many students from all over the sunshine state to get out and participate.
The primaries are also a great chance for new voters to get familiarized with the voting process in preparation for the national election day in November.