The FDA's immediate impact on College Football in 2020
On Monday, Jan. 13, the National Championship for Division 1 College Football took place. LSU led by Heisman Trophy winner Joe Burrow defeated Clemson 42-25.
In a celebratory fashion, the team brought with them their traditional victory cigars. This tradition is one not exclusively present in college football, but all across the four major sports in the United States.
The celebration, however, was halted by law enforcement due to the FDA formally increasing the national age to purchase all tobacco products from 18 to 21.
When the law became effective Jan. 1, just 12 days before the big game, a tradition that happens in nearly every sport in America, and what many would consider harmless, ended.
This change dramatically altered the way younger athletes celebrate with their team, this tradition (if continued on the collegiate level) now becomes more exclusive rather than inclusive.
The overall intention and context of a celebratory tradition are positive, which begs the question, did the FDA get it wrong? Some students seem to think so.
"LSU's tradition should not be broken," HCC student Josuan Rodriguez said. "However, the coaching staff at LSU should have prevented his players from engaging in something that is now illegal, especially because the spotlight was on them."
To many, the error lies within the logic of the law itself. The legal age for tobacco use in the United States is 18. Therefore, the eligibility for purchasing tobacco products should be 18.
Another point of contention is the use of police force against college students for smoking cigar right after they capped off arguably the greatest season led by a college football team. Many argue that this displayed a waste of time and tax-payer money.
Albeit, most recognize the coach should not have allowed his younger players to smoke in the first place. In the short term, the sports world has now learned its lesson. Whether or not the law will stick is yet to be explored.
Especially considering, teams may opt to exploit the law's loopholes, as it only states that it is illegal to buy tobacco products if you are under 21, which does not necessarily prohibit adults from possessing them.
Nonetheless, fans have something to keep an eye on when other teams start winning their league championships throughout 2020.

About the Writer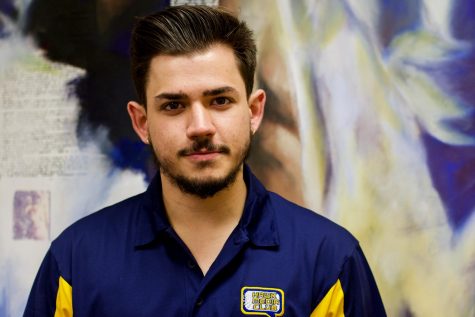 Timothy Katon, Staff Writer
Timothy Katon is a Staff Writer for The Hawkeye
Timothy Katon was born in Plymouth, New Hampshire, in January of 1998. Tim moved to Tampa, Florida when...