Safety Harbor SongFest
Hang on for a minute...we're trying to find some more stories you might like.
This year, April 1 and 2, the fourth annual Safety Harbor SongFest was held at the waterfront park next to the Safety Harbor Marina. The SongFest is organized by the Safety Harbor Art and Music Center (SHAMc) a nonprofit 501(c)(3) organization whose mission is to promote education in fine art, visual arts and performing arts. Todd Ramquist and Kiaralinda (no last name) created this art and music center to benefit their community. SHAMc is located in downtown Safety Harbor and is quickly becoming a popular landmark. Founders Ramquist and Kiaralinda are both local artists who are globally renowned for their art house, Whimzeyland.
According to Joe Craven, a performer and master of ceremonies at SongFest, SHAMc "promotes all areas of creative expression: creative writing, visual arts, performing arts like dance and theater, and music." Proceeds go back into the community "to enrich and inspire and give permission to people to come and find out how they can live a more artful life." The organizers feel art creates a sense of unity and common ground among people so events like SongFest are vital.
Musicians from all over come to perform at SongFest.
Emily Kopp has performed at the venue three times. Although she grew up in Florida, she now lives in Nashville. She said this is the first time she has performed live in about six months because she has been doing a lot of songwriting for film and commercials. She says one of her songs is now in a Honey Bunches of Oats advertisement. She shared her set with Davin McCoy, who did not get there in time for his scheduled performance that morning.
The Accidentals, from Michigan, said this is their first time in Florida, but have been loving it. The band plays a lively mix of folk, bluegrass, and pop, led by multi-instrumentalists Savannah Buist and Katie Larson.
The sister act, Chasing Lovely, has played many festivals, big and small, and had nothing but good things to say about the people at SongFest for how nice they are to the artists.
The headliner this year was Grammy-winning artist Fantastic Negrito, who brought his high energy funk to Tampa Bay.
Besides music, SongFest has a plethora of activities for people of all ages. Included in the festivities this year were a wine/art lounge, hula-hoop dancing, bubble ball soccer, henna tattoos, face painting, live art demonstrations, kite demonstrations, and the Nomad Art Bus that invites attendees to paint it. There were also many different food trucks for people to enjoy. The atmosphere was very relaxed and mellow, making an enjoyable experience for everybody.
Go to SHAMc's website at shamc.org to find out how you can participate or learn about their events.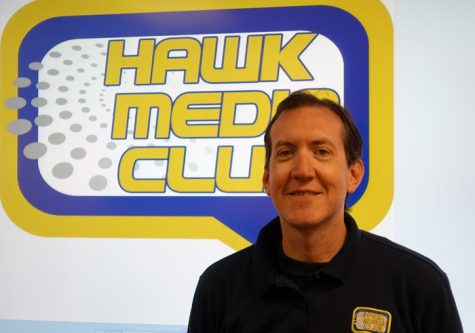 Jason Turner, Staff
Jason Turner is a Staff Writer and Editor for The Hawkeye

Jason Turner grew up and went to school in New Mexico.  While in school, he worked at the...