The importance of risk taking
Hang on for a minute...we're trying to find some more stories you might like.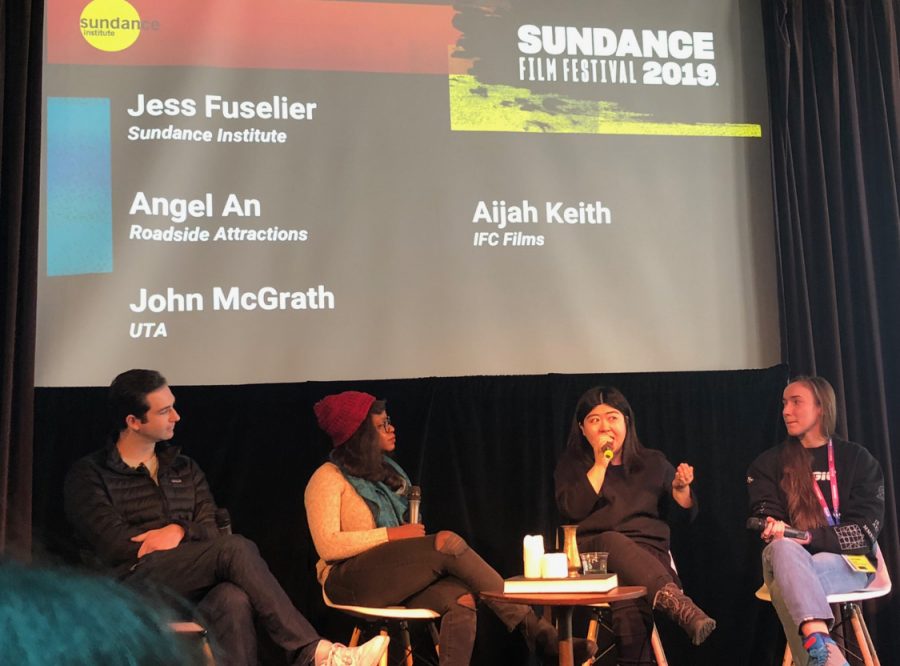 There is no possible way to avoid risk.
"After all we never know where life is gonna take us," said Angel An, Senior Director of Acquisitions at Roadside Attractions, referring to her own experience in the film industry.
This year, Angel and many other important executives participated in the Sundance Film Festival to share their visions with young filmmakers.
The Sundance Film Festival is a cinematographic event held annually in Park City, Utah.
During the eleven days of the festival, a selection of the best independent films from around the world is released to the audience. This Festival is the perfect opportunity for filmmakers to "risk independence" and network with producers and film distributors
Sundance 2019 presented "Meet the Industry"- a panel discussion hosted by Jess Fuselier, Sundance staffer, with the participation of John McGrath, coordinator at United Talent Agency, Alijah Keith, Director of Acquisitions and Production at IFC Films, and Angel An from Roadside Attraction.
The three panelists talked about how daring creativity and showing who you are, is the only way to succeed in the industry.
However, there is not a flawless formula to triumph in the movie businesses. That's why, according to McGrath, many filmmakers are afraid of thinking outside the box. Beginners prefer to copy the style of their favorite directors or best-sold movies. Erroneously, they think that what worked once must work again.
Although this strategy could deceive the audience, it seldom works with experts in acquisitions. As Keith mentioned, their job is "picking potential films projects" that will be accepted by the distributors and the market.
Acquisitions not only look for commerciality but focus mainly on a film's artistic value. In Keith's own words, the key to being accepted by distributors "is to find your own voice…[and] find the type of filmmaker you want to be." There is no gain without risk.
Even though it's scary exploring new things, unexpected outcomes can be rewarding. Like the young filmmakers at Sundance, John McGrath, Angel An, and Alijah Keith were unsure about their future in the industry. "In the beginning, I had no idea film was an actual career path I could follow," said Keith, while McGrath also confessed, "I liked movies, but I never realize there was a life in the filmmaking industry until I saw Star Wars behind the scenes."
Life is a zigzagging path with unpredictable possibilities. However, passion is a good clue to know where to start.
As the Sundance organizers pointed out, once you find your passion, you must "take risks and just trust in blind faith that the universe has your back."