Ybor city campus dance showcase
Hang on for a minute...we're trying to find some more stories you might like.
Dance is not just something you do or something you see – it is something you feel. Sometimes there is a story to be told, and sometimes the story is determined by those dancing as well as by those watching.
The HCC Ybor City campus dance ensemble hosted a showcase the weekend before Thanksgiving.
Seven dances took place during the evening. It was a mix of ballet, modern and dance improvisation. There was even some JuJu dance thrown into the mix.
Passion was in the dancers' steps. It was easy to feel the passionate energy coming from the stage. Those dancers were not there just to put on a show; they were there to help tell a story through dance that featured themes like happiness, sadness, freedom, political struggle, frustrations of life and some valuable life lessons.
Ballet and modern started the night with a lovely number called Triquetra and brought on some intense vibes with As the Crow Flies. As the Crow Flies started as a solo piece performed by Jeff Cassmajor before being taken over by his fellow dancers with their ensemble and interpretation of the dance.
Improv dancers broke up the darker intense vibe with a more whimsical one. Freedom of Speech asked for attention before the curtain was all the way up. Dancers stood on boxes to give their speeches. They used the stage as a puzzle, exploring it until they found just the right spots to fit in at.
One of the more memorable dances of the evening was a piece called Not Everything Is About You, a set choreographed and directed by Victoria Marks. The dance was slow and had its own story to tell. The interpretation of the story is left up to the viewer, but it was a piece to watch and ponder well after the dance was done.
Pepper's Jukebox closed the show. It was a piece representing the sultry nights of Peppers Nightclub. We were reminded of what a successful night at the club consists of, and it consists of feeling good, and how being yourself and giving into the music will help those around you feel good too. The dance ended with some random members of the audience invited onto the stage to dance in a soul train.
The energy was felt, and the choreography told some stories to ponder. Most importantly, the dancers made it obvious why dancing at HCC is a good choice to make.

About the Writer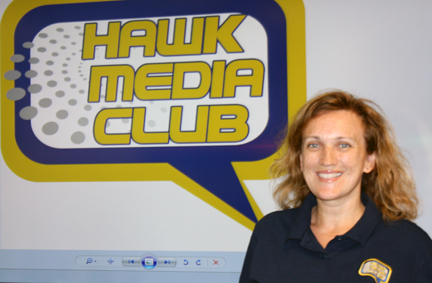 Tiffany Brown, Staff
Tiffany Brown is a Staff Writer for The Hawkeye

Tiffany Brown grew up with a passion for writing. Home schooled, she decided to start her college journey...