UberEATS: more than just a ride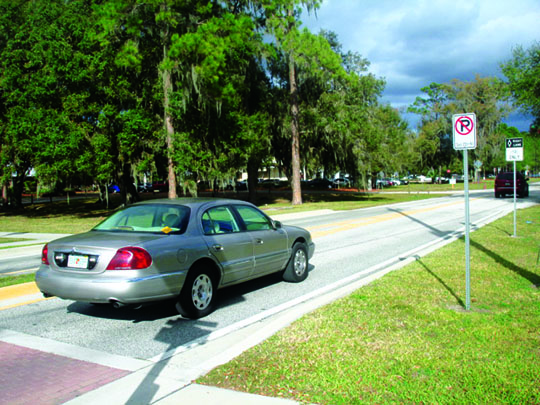 Hang on for a minute...we're trying to find some more stories you might like.
Many people are aware of and have used Uber to get rides almost anywhere. However, how many are aware of UberEATS?
According to Uber, "UberEATS is Uber's stand-alone meal delivery app that makes getting food as easy as requesting a ride, wheth­er you're at home, the of­fice or the park. Uber is le­veraging its technology and expanding its driver partner network to deliver food to hungry customers who can track their order, get an up­front delivery time, and use the same account they use to take rides.
Starting in 2014 as a small delivery pilot in Los Angeles has now become its own stand-alone app with a maturing delivery service in 58 cities around the globe."
Launching in Miami and expanding to Tampa and Orlando in 2016, the Uber­EATS app is very popular around the country.
Starting this year, Uber­EATS is delivering food from McDonald's in Miami, Orlando, and Tampa Bay, and they plan to expand to additional U.S. markets.
Customers can place McDonald's orders via the UberEATS mobile app or at UberEATS.com, using the same account they use to take Uber rides and track their order as an UberEATS delivery partner brings their meals directly to them. The full menu at participating McDonald's Florida restau­rants is available for deliv­ery with the exception of ice cream. McPick 2 and oth­er promotional pricing of­fers may be excluded from delivery as well. An Uber­EATS booking fee applies to each order.
John Erickson, a stu­dent at HCC, is a driver for Uber and UberEATS. He says that while some driv­ers only work for one part of the company, he works for both because he earns a higher percentage of the fares for doing so.
He says that he keeps 75 percent of the fares, while drivers who work strict­ly for UberEATS only keep 65 percent. He knows a lot of people who drive only for UberEATS who make good money but they "have to do work more to make what they made before." Erickson says it is a good job for stu­dents. "The best thing about it is it's on your own time". Erickson works every night on his way home from class and often goes to the Tampa Airport to get into the queue and can do homework while waiting for a call.
On his way home from class, Erickson "plugs in [his] destination" and can get calls going that same di­rection. Sometimes Erick­son will have "three or four rides just going home."
There has been news re­cently about surge pricing and problems had in New York because of them. Ac­cording to Erickson, surge pricing happens when there are a lot of calls and some­times fares cost 1.5 to 2.5 times the normal fare. Gas­parilla is a busy time in Tam­pa Bay, giving Erickson the chance to make a large fare with customers paying $118 for about $30 worth of food from Taco Bus.
So far, no one is com­plaining about the surcharg­es, much to the surprise of Erickson.