Local artist featured at HCC Dale Mabry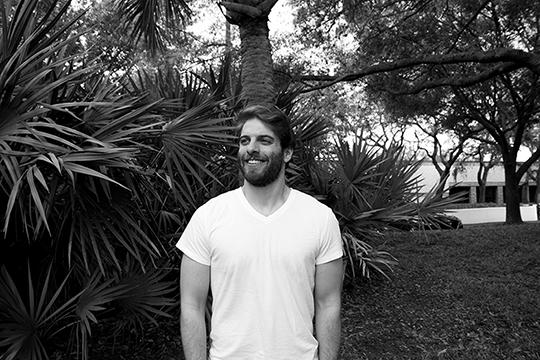 Bay area artist, Michael Covello, brought his latest visual installation, Carry the Fire, to HCC. The vibrant 26' X 7' installation was unveiled on August 20, and plenty of opportunities still to go see it in person. Covello "created a wallbased, site-specific installation that brought painting into the realm of architecture."
Upon entering the gallery, the four colorful panels create a massive contrast against the plain white walls. After further examining the panels, a connection between them becomes highly noticeable. Certain patterns and color schemes carry from one panel to another, creating a fluid individuality for the installation.
Although the wall of panels is certainly the focus of the exhibit, other pieces of Covello's work lined the outskirts of the gallery.
Every piece of Covello's has various layers of differing techniques.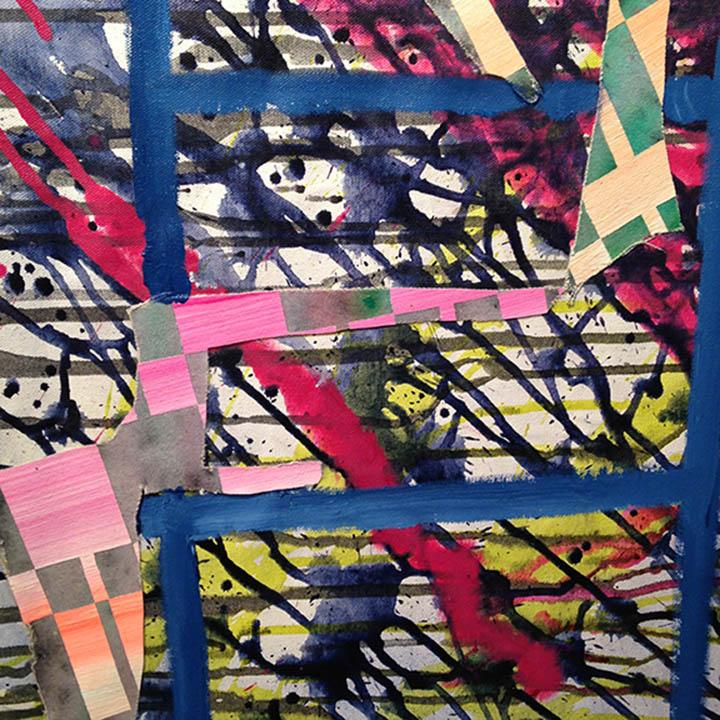 Emma Richardson
The background seems to have multi-colored paint splatters with patterns and even cut outs of fabric painted on top. This intentional and innovative use of layers requires studying of the pieces to truly appreciate the depth and intricate details present.
Covello stated, "I am not interested in making work that is easy to view… By provoking my audience to re-evaluate their methods for viewing, I am confronting the typical relationship we have to image, architecture, and environment." Even the brochure that accompanies the installation was uniquely designed to reflect Covello's work. The angles and orientations of the artist statement, past exhibitions, and the other information in the brochure are slanted, framing the centerfold image, A Cyanide Trip.
This piece, and others are exhibited in the gallery . All the work is by, Cornell, 29, who is also a USF graduate. At a comparatively young age, Covello has seen success throughout Florida. HCC Dale Mabry campus will be hosting his custom installation in Gallery 221 until October 8. Stop by soon, and admire the talent of a local artist.