Planning for the Safety Harbor Music Festival
April 2-3, 2016, students will be able to enjoy the Third Annual Songfest presented by the Safety Harbor Art and Music Center (SHAMC) in Safety Harbor, Florida.
Attendees will be able to enjoy the music of over 20 nationally known musicians including mainstays such as Honey Honey, Otis Taylor, Love & Theft, Ben Sollee, Matt the Electrician and more.
The festival is located at the Safety Harbor Waterfront Park on 110 Veterans Memorial Lane in Safety Harbor.
Festival organizer and cofounder of SHAMC, Kiaralinda said, "We're thrilled to once again stage this music and creative arts festival for our community, as well as those folks who come to Safety Harbor from all over the country."
Tickets can be purchased online at www.safetyharborsongfest.com for $25 for a one day pass, and $40 for the entire weekend. These are the early bird special tickets, and prices are expected to rise as the festival date draws closer.
The festival will feature performances on two stages both days of the festival. Performances will begin Saturday at 11 a.m. and will continue until 8 p.m. Sunday will also see the acts beginning at 11 a.m. but will conclude at 7 p.m.
Those attending the event will hear artists from a wide array of genres including, but not limited to blues, bluegrass, country, jazz, pop and world beat.
Musicians will also be performing at various venues in downtown Safety Harbor throughout the weekend. Food vendors will also be present at this event as well and alcohol beverages will be served.
The event offers street parking only, and the only reserved parking is for patrons staying at the Safety Harbor Resort and Spa. Additional parking will be available at the Safety Harbor Middle School approximately half a mile from the event.
For those who plan to make a vacation out of the event, there are several lodging options including the Safety Harbor Resort and Spa, Courtyard Marriott, the Fairfield Inn & Suites, and the Holiday Inn Express.
It is recommended to book a room early, as the festival has been known to sell out. All profits from this year's songfest will be going to music and art programs at the new Safety Harbor Art and Music Center.
Kiaralinda stated that SHAMC "wants to make this a festival that keeps on giving back to the community throughout the year."
SHAMC is a nonprofit 501 organization whose mission is to promote education in fine, visual and performing arts. Songfest is supported in part by Bright House Networks.
Preview the festival at their website: http://www.safetyharborsongfest.com
About the Writer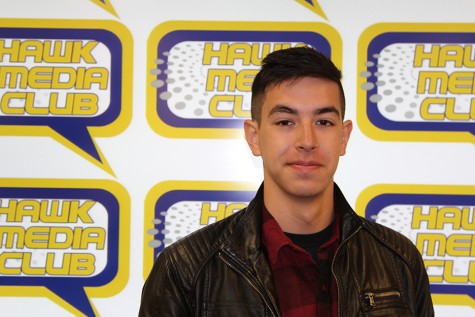 Matt Mion, Staff Writer
Matt Mion is a Staff Writer for The Hawkeye
Matthew "Matt" Mion was born in San Francisco, California, January 27, 1997. Mion is a 2015 graduate from...