31 Film Review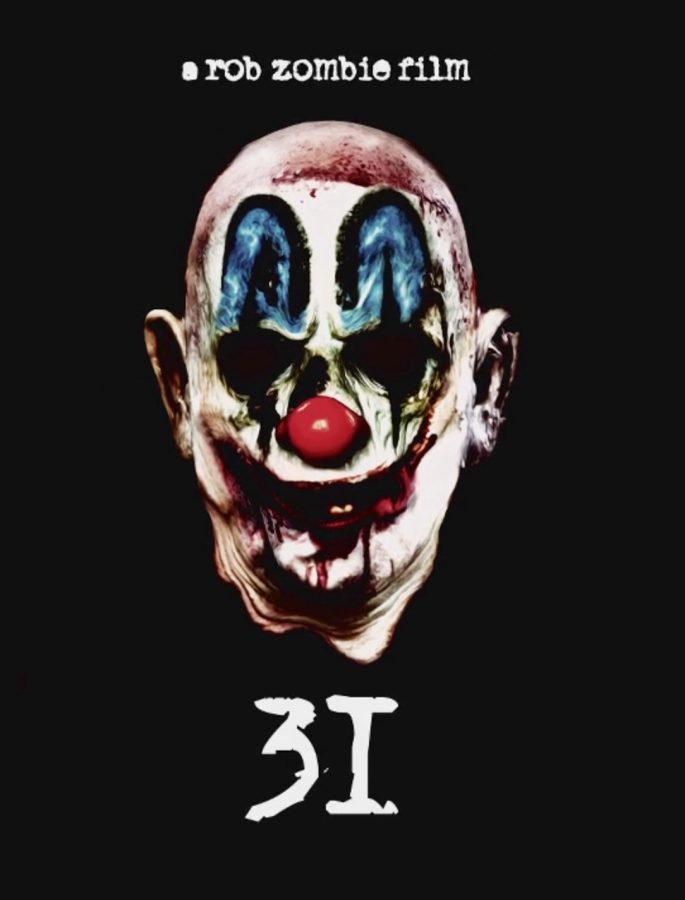 It may be a while before this film hits theaters. The Hawkeye attended an exclusive showing of Rob Zombie's upcoming film 31, at 2016 The Sundance Film Festival.
31 is a 2016 American independent horror film written and directed by Rob Zombie. The film was crowdfunded online, twice, at fanbacked.com
31 refers to Oct. 31, Halloween, and it is also the name of the game played by five carnival workers that revolves around survival while evading murderers known as The Heads. The Heads are dressed as clowns that have names to define their personalities.
Zombie's wife, Sheri Moon, stars as the tough broad she portrays in every other one of Zombie's films. Don't get me wrong, she is tough as nails. Yet, as a viewer, one should not become too attached to any of the characters.
Horror and gore prevail throughout the entire hour and a half run time. Zombie stays true to his style of film making akin to his remake of Halloween, and The Devils Rejects.
According to Zombie, he released the plot of 31 July 31, 2014 and is as follows:"Welcome to my next film. It is called 31. It is the story of five random people kidnapped on the five days leading up to Halloween and held hostage in a place called Murder World. While trapped inside this man-made hell they must fight to survive playing the most violent game known to man a game called 31."
The film showed, almost two years after Zombie revealed the plot, at the Sundance Film Festival for two full weeks.
31 has no rules. 31 has no boundaries. It is ever so simple. Do whatever you can do to survive or die. Keep this up for 12 hours and freedom is yours.
The group is terrorized by hand selected killers sent to do their job. The group of killers are vile, filthy, bloodthirsty savages known as The Heads. They come in all shapes and sizes and each grows nastier than the last.
The film is a classic Zombie gore fest that let the audience squirm in their seats.
Perhaps the most remarkable minutes of the film comes at the intro, when the most sinister of the killers, Doom-Head, delivers a five-minute monologue as he literally slays a victim. It leaves the viewer equally disturbed and horrified.
Certainly one of the most anticipated films of Sundance, 31 is sure to knock the viewers socks off, with its originality, writing and gore. (in a Saw meets Devil's Rejects kind of way). So, check it out when it hits theaters near you.