Find out what's new and upcoming part 2
It is time again to let you know about some upcoming music events. I am going to focus this update on live music.
The Strawberry Festival runs from Feb. 28 to Mar. 10 this year. Perennial favorites Redhead Express and The Walker Boys will perform every day. Redhead Express plays at 11 a.m., 1 p.m. and 3 p.m. The Walker Boys play at 2 p.m. and 5 p.m.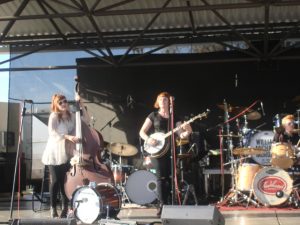 P!nk is coming to the Amalie Arena on March 3.
The weekend of May 3-5 sees the return of Welcome to Rockville in Jacksonville. This year's headliners are Korn, Rob Zombie, and Tool. Welcome to Rockville is a chance for to you see up and coming bands along with bigger acts in a large, outdoor venue. For headliners, this is the type of show they often play. However, it is a chance for smaller bands to play in front of audiences who may not see them otherwise. Last year, Them Evils took the opportunity to meet as many people as they could before and after their set. Jesse Barnett from Stick to Your Guns says this is not the type of venue he is most comfortable in, but he likes the challenge of playing in front of a large crowd and still being true to himself by giving a great show. Organizations like To Write Love on Her Arms have a presence at Welcome to Rockville where they enjoy talking to people year after year. Expect to have a great time.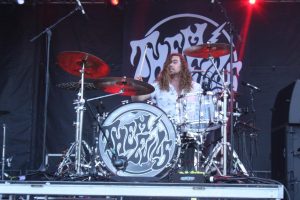 Three legendary hard rock/metal acts are bringing their "farewell tours" to Tampa in the coming months. Kiss is coming to the Amalie Arena on April 11. On May 10, Slayer is bringing Lamb of God, Cannibal Corpse and Amon Amarth to the MidFlorida Credit Union Amphitheatre. On June 2, Ozzy Osbourne and Megadeth are scheduled to perform at the Amphitheatre. Osbourne had to cancel some of his European dates due to illness, so hopefully, he will be better this summer.
There are also a lot of club shows in the area this semester.
The Interrupters are bringing their ska-punk to the Orpheum on March 9. As they proved at the Warped Tour last year, they are a band not to be missed.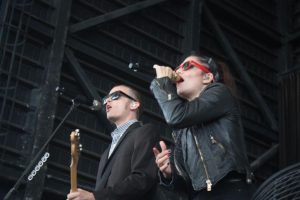 Another band that has toured with the Warped Tour is Gogol Bordello. They are one of the most well-known gypsy punk bands and will play at Jannus Live on March 25.
The next weekend, you can stay in Ybor City to see Swingin' Utters at the Orpheum on March 30 and Sick Of It All at the Crowbar on March 31.
On April 12, The Plot In You is playing at Crowbar with Tampa's own Limbs.
The Ritz Ybor is bringing two notable shows in April. On April 15, hardcore heroes Hatebreed are playing along with Fit For An Autopsy, Cro-Mags, Terror, and Obituary (also from Tampa). Then on April 27, Dance Gavin Dance will perform.
Keep checking back to see who else is coming. I will be at many of these shows, so come find me and tell me what you think.  I will quote you in a story.