Sunday morning at the Indie Flea Market
By now, most students are familiar with Armature Works, one of the new­est sensations of down­town Tampa. This building not only offers a variety of restaurants but also fun events that you cannot miss.
One of them is the In­die Flea Market, which has become very popular.
Every third Sunday of each month the market opens its doors to the public for an amazing experience.
The flea market provides an opportunity for many inde­pendent businesses to show their artwork. It also pro­vides a community to build connections and networks.
The vendors have in­novative things to offer.
This flea market is held in a very large room, and all the different businesses are assigned to their own stations. Live music and a friendly atmosphere are one of the first things you notice when you arrive.
Vintage clothing is a style that is coming back into trend, and many thrift stores from the Tampa Area and Saint Petersburg attend the market. These vintage stores are run by young entrepreneurs that show their passion for fashion.
"I've been working for more than 10 years in vintage clothing," one of the representatives of Frolic Vintage and De­sign said with enthusiasm.
While some thrift stores have a dressy vintage sense, others are influ­enced by sports teams and bands of the 80s and 90s.
Besides these thrift stores, other businesses have their own hand­made t-shirts and bags.
For the people that are not interested in clothing, there are a lot of differ­ent stores to see, includ­ing vendors with plants to innovative furniture.
IJM is one company that impresses with its hand­made pieces made of aged and mechanical elements.
The owners are a father and son, and you can see the dedication of this fam­ily in each of their projects.
Grabbing a snack while walking around the market is a perfect idea, and the In­die Flea has options for ev­erybody. Katie's Goods, for instance, is a business that sells delicious cookies made from scratch. These fine treats are made of macada­mia nuts, Saigon cinnamon, white chocolate, and even Latin exotic fruits. Yes, they have vegan options too.
So, don't forget to attend the Indie Flea Market next month and bring your fam­ily or friends with you.
There is nothing better than supporting our lo­cal businesses and help­ing our communities grow.
About the Contributor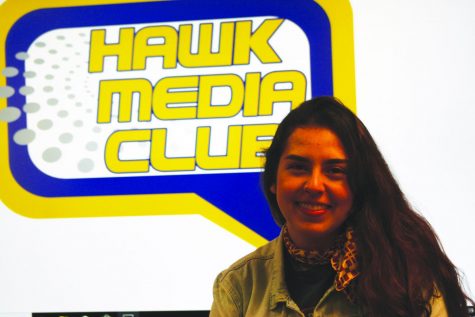 Carla Ibanez, Staff Writer
Carla Ibanez is a Staff Writer of The Hawkeye

Carla Ibanez is 20 years old. She was born in Lima, Peru. Nevertheless, she moved to Colombia and lived...