Discover the history of Ybor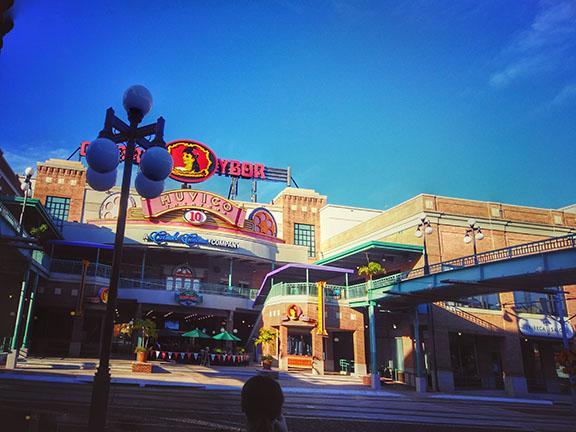 Over 5,000 HCC students tread the streets of Ybor City each year as they walk to their college classes.
Most with no knowledge that the roads are just as they were in the late 1800s. Historical landmarks including Tampa's first cigar factory, the Cuban Club and Ybor City, the historical Tampa neighborhood, was founded by a wealthy industrialist looking to leave his mark.
Vicente Martinez Ybor was 65 years old when he stumbled into this area on his way to transform the city of Galveston, Texas.
The city of Tampa was nothing more than a swamp when Ybor arrived to gauge the potential of the area. The town was little more than a fishing village with a population of a meager 700 citizens.
At the behest of local investors, Ybor dropped his plans to move to Texas and set up shop in what would become his city. He was going to make his dream of having his own town a reality.
It all started for him at the young age of 14. Ybor left Spain for Cuba to avoid serving a mandatory tour in the military. Once in Cuba, he quickly learned the ins and outs of the cigar business.
Although in Cuba, he found himself speaking out against its Spanish colonization, and he was forced out of the country and landed in Key West.
There he began his first Cuban cigar business because he had the Cuban contacts and close proximity to the tobacco needed. Problems began to arise with his Cuban workforce as his laborers were always leaving for home or going on strike.
He spoke with travelers, wrote letters, and researched the best areas of the county to set up shop and make a name for himself. Tampa was just a stop on the way to the state of Texas, but fate seemed to have other plans for the visionary. At the time, Tampa was a vast swamp with standing water, where alligators, bears, and panthers were native wildlife.
Ybor recruited childhood friend Gavino Gutierrez to organize and build the first roadways in the newly bought acreage. Gutierrez had sat in on many classes at Columbia University to try and gain a great new skillset. "He was not actually a student," local Tampa tour guide Lonnie Herman explains. "If you know Seinfeld, it's like George wanting to be an architect." Explaining that Gutierrez cut corners to get what he needed and wanted.
The area was transformed into the cigar capitol of the world. Millions of cigars came out of Ybor City and were enjoyed worldwide.
The cigar industry has lost its luster due to the cigarette industry boom that happened very rapidly. The marketing wars got very personal and there was a myth that cigars were rolled with human saliva. This helped turn cigar smokers into cigarette smokers due to diseases easily spread. The allure of cigarettes in Hollywood also took its toll on the cigar industry.
When Herman spoke about Ybor, being 68 years old and how amazing what he was doing was for his age, a customer joking replied, "I'm 68 years old and I probably won't make it down the block." Even at his age, Ybor contacted everyone he knew from Cuba and Key West and enticed them to come to his city, rival companies and all. He offered land and already built factories for anyone willing to come settle in his city.
After a major fire in Key West, all the workers and immigrants from Cuba, Italy, Sicily, Germany, and Romania made their way to the Tampa area. The curbs were made of granite and kept out the mud and the muck.
Free-range chickens and roosters that descended from chickens living back then are still roaming the streets to this day because they are protected by law from being harmed.
From the casitas to the factories that are still standing to this day, Ybor City has something to offer the students of HCC.
Go walk the streets or take a tour and relive the history of the "Cigar Capital of the World."