Descendents deliver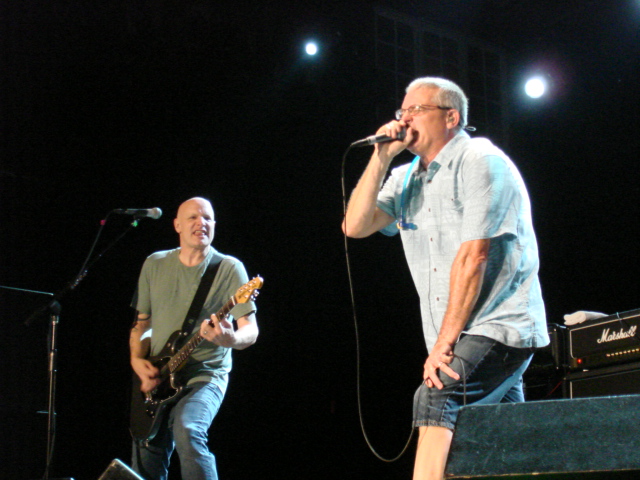 When the Descendents come to town, expect to have a great time. On October 20, they played a sold-out show at the House of Blues in Orlando. Ripping through a 30-song set followed by two encores of four songs each, the Descendents deliver a wonderful time for everyone in the audience.
Frank Navetta (guitar), Bill Stephenson (drums), and Tony Lombardo (bass) formed the band in 1978 and added vocalist Milo Aukerman a few months later. Since then, the band has had numerous guitarists and bassists, but has remained stable since Stephen Egerton and Karl Alvarez joined on guitar and bass in 1986.
The band took numerous hiatuses while Aukerman attended college and worked.  He has a Ph.D. in biochemistry and was a research scientist and adjunct professor at the University of Delaware. When the Descendents have been on break, the other members play in their other band, All. Stevenson is considered to be one of the best punk drummers, having played the Descendents, All, Black Flag and Only Crime. The Descendents are one of the rare bands where the drummer is, arguably, the most important person in the band. Stevenson wrote many of the band's most popular songs, such as "Myage," "I Like Food," "Silly Girl" and "Clean Sheets."
The Descendents play songs from every one of their albums. Unlike many bands that have been around for 40 years, they play a large percentage of their latest record in their set. "Hypercaffium Spazzinate" was released summer 2016, and the Orlando fans are very familiar with the album. It doesn't matter what songs the band plays, the crowd sings along with everything, even the new single, "Who We Are," which was released April 2017.
Fans are very devoted to the band and have never turned their backs on it. Alex Washington from Tampa, says, "They never sold out and have always put out good music. I love them." Another fan, Henry Poulson from Orlando, exclaims, "I'm going to Atlanta to watch them again tomorrow. I can't wait."
Giving fans what they want has not only helped the Descendents stay relevant, but it has inspired many popular bands of the last 20 years. Without the Descendents, there would be no Green Day, Blink-182, My Chemical Romance or any of the current pop-punk or emo bands.
From the way they look onstage, the Descendents may not retire any time soon. They put on one of the most fun and entertaining shows around and really look like they love what they are doing. Their onstage energy is unequalled and the fans will always be there for them.
About the Contributor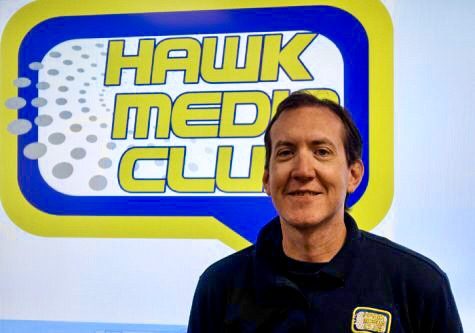 Jason Turner, Staff Writer
Jason Turner is a Staff Writer for The Hawkeye

Jason Turner grew up and went to school in New Mexico. While in school, he worked at the radio...