You may find your new best friend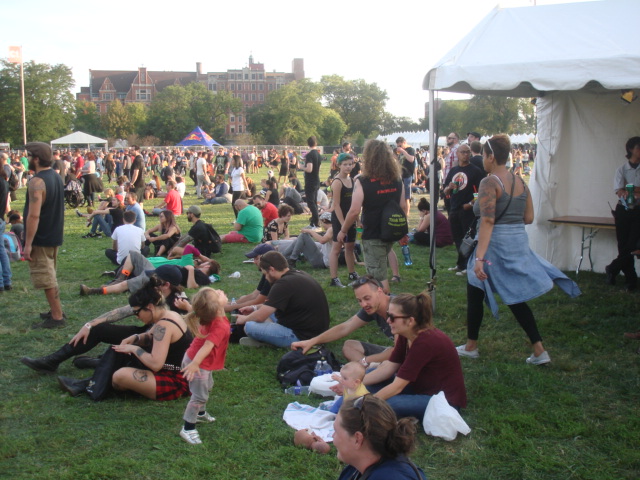 When writing some recent stories, I got to thinking about live music. Festival season is about to begin with Welcome to Rockville in Jacksonville. This is the last year for the Warped Tour as we know it. Slayer announced this will be their farewell tour. Evanescence and Lindsey Stirling are teaming up to present a grand-scale show. Logic is bringing his rap music to the masses. No matter what your taste in music, you can find something you will love. For many people, live music is their way of connecting with others and is a chance to escape the problems of the world and get refreshed.
Music, by its nature, speaks to the emotions and deep feelings of people. Live music does it even more. There is nothing like seeing a live version of a song that has special meaning to you. I remember a few years ago, I was inside the auditorium gates with people who had early entry to the NINJA tour, which was Nine Inch Nails and Jane's Addiction. We heard the end of a sound check for Nine Inch Nails. They played "Something I Can Never Have," which was released in 1989. There was a woman in her 30s who was sitting on the ground singing along and crying. The music touched her so much. I could see the true joy in her face from hearing the song with a different arrangement than on the album.
Not only do people connect on a greater level to the music, but they also connect with other people at the shows. People who do not know each other are all there to see something they love. People sing along and smile at each other.
I recently went to see Alice Cooper. When I went to my seat, there was only one other person in my row, and he happened to be sitting next to me. He introduced himself as Hunter, and I found out he is a Southshore student who was there to write a review of a live performance for his humanities course. He and I talked to each other about shows we had seen and the bands we liked. We also talked about some of our favorite Alice Cooper songs and what to expect from the show. It was nice to meet someone from a background completely different from mine, but who enjoyed some of the same things I like.
To experience a fun audience, I recommend going to the Slayer show in Orlando June 15. They are a metal institution and are bringing other great bands with them, but it's the other people in attendance you may enjoy the most. People, mostly men in their 40s and 50s, yell "SLAYEEERRR" at each other before and after the show, as well as between bands. These are people having the opportunity to relive their youth and wax nostalgic with hundreds of people they don't know but with whom they have a common bond.
Festivals, by their nature, are great places to meet people and learn about some new music or get reintroduced to old favorites.
I went to Riot Fest in Chicago in 2016 to see bands I had listened to for many years.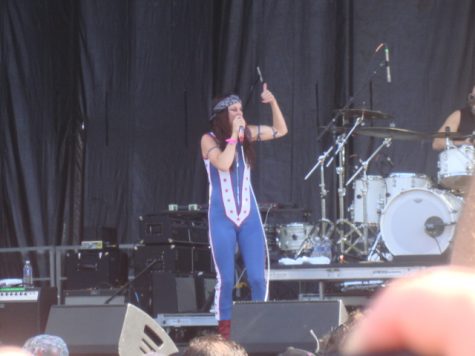 I had to the opportunity to see the Misfits with Glenn Danzig (first time they played together since 1983), NOFX, Jimmy Eat World, the Vandals, the Meat Puppets and Bob Mould. I also got to see newer bands like Bad Cop/Bad Cop, Pierce the Veil, Nots, Neck Deep, Touché Amoré, Jule Vera, 3Teeth and Bleached. There was a good mix of bands I already knew and loved, and ones I was able to discover.
Festivals are about more than music. Many have circuses and carnival-type rides like Ferris wheels. There are booths where vendors sell all kinds of products geared to festival-goers. There are chances to meet bands and other artists. You can find all types of activists and socially-aware people to engage in conversation. Many festivals are viewed as "lifestyle" events with music as a background. You will be able to find people who are not there to just see bands. They want to meet like-minded people.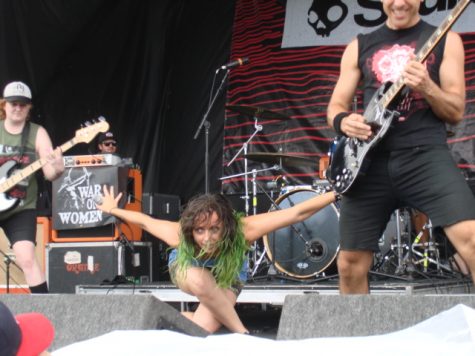 Since 1995, the Warped Tour has traveled the country. It started as a punk rock festival but has since expanded to include other genres of music. They even had Katy Perry on one of her early national tours. What is good about Warped Tour is there are no real headliners. Every band, no matter how popular, plays 35 minutes and the schedule changes from city to city. Someone who closes the show one day, may play at 2 p.m. the next day. Last year at Warped, Kaleb Sistrunk, a tutor on the Plant City campus, saw me and we talked for a while. We had worked together but had no idea we both liked the same kind of music.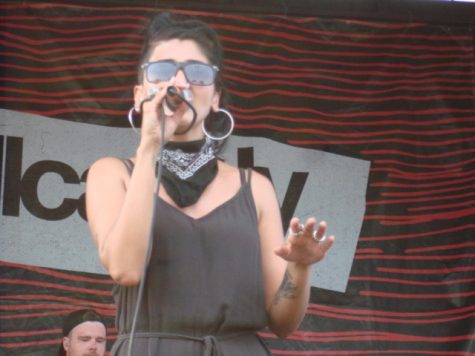 This year will be the last Warped Tour in its current inception. Many people were expecting it to be a "Warped Tour Greatest Hits" with acts who have played before and are the most popular. When the acts were announced in March, many people were shocked. I like how it is, however, because it is just like all the others have been. The tour is like it has been every year, with a few legacy acts and a lot of current bands performing. For the Tampa show, some of the acts are The Interrupters, Motionless in White, Less Than Jake, Simple Plan, Twiztid, Wage War, Capstan and Doll Skin. The tour comes to the Mid-Florida Amphitheatre Aug. 4, and I am excited.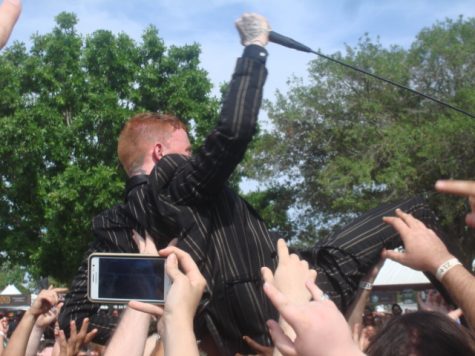 Welcome to Rockville is coming to Jacksonville the last weekend of April. As at other festivals, there will be a wide range of acts, though mostly in the hard rock and metal vein. Some of the more accomplished acts I am excited to see include Ozzy Osbourne, Foo Fighters, Billy Idol, Bullet for my Valentine, Stone Sour, Quicksand, Atreyu, Stick to Your Guns, and Halestorm. Turnstile, Them Evils, Joyous Wolf and Bad Wolves are among some of the newer bands I want to see. The headliners play longer sets at this festival. If you go, please talk to people and get to know them. Who knows? You may find your new best friend.
Live music matters and I recommend everyone go to shows and festivals to experience them. They keep me going and invigorate me.
If you see me at a show, come say hello. I might take your picture and publish it on Hawkeyenews.net.