Jane Castor sworn in as mayor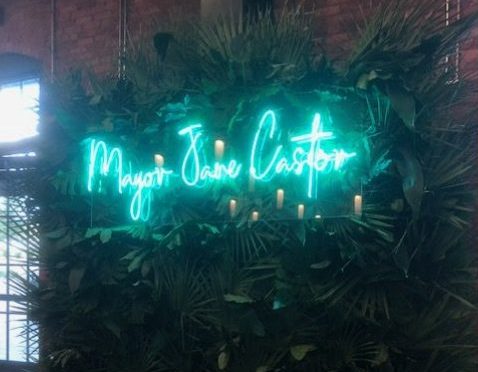 On May 1, 2019, Jane Castor was sworn into office as mayor of the city of Tampa. The swearing-in ceremony was held at Armature Works. This was a symbolic gesture, as Mayor Bob Buckhorn was sworn into office at the same location five years prior. As Castor stated in her speech, back then it was merely a shell of what it is now. The growth of Armature Works is emblematic of the growth Tampa has undergone under the mayorship of Buckhorn, and Castor hopes to continue that legacy of growth.
Castor was sworn in in front of a crowd of enthusiastic supporters. The room booked for the occasion
was packed out, and a heavy overflow of guests watched the ceremony from television screens in the lobby. Having so many people care about local government is encouraging, and it can be hoped that enthusiasm for our new mayor will carry into enthusiasm for our city.
Castor spoke with a great passion for Tampa. She could not stop smiling from the moment she was sworn in until the end of her speech. She assured the audience that she was more excited for the next ten years than she had ever been for Tampa. One tends to believe in her passion, as Castor was born and raised in Tampa. She graduated from the University of Tampa and served on the force and then as police chief from 2009 through her retirement in 2015.
Castor's overwhelming win in the mayoral race caused the judge performing the ceremony to joke,
[I have heard you say that you are not only mayor of those who voted for you, but also of the City of Tampa. But in your case they are one and the same.]
This near-unanimous support for Castor is a sign of progress for our city, as she is the first openly LGBTQ mayor of Tampa.
Jane Castor is full of enthusiasm and promises to bring our city forward by leaps and bounds. While her past may be shrouded by past misconducts (those bike rider laws), she hopes to rise above it and prove herself a mayor for the people, which includes minorities and neighborhoods that have gone woefully ignored.
Wishing for Castor to succeed is hoping for the good
of our city. This reporter joins the rest of Tampa in congratulating Mayor Castor and wishing her the best of luck in her new position.

About the Writer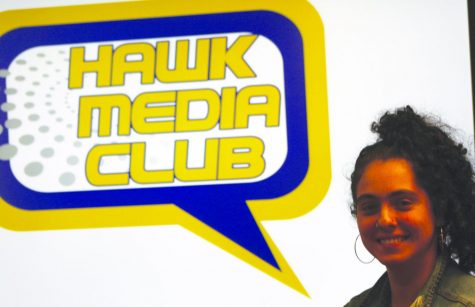 Magdalynn Pollitt, Editor-in-Chief
Magdalynn Pollitt is the Editor-in-Chief of The Hawkeye

Magdalyn Pollitt, 25, was born in New York City and currently resides in Tampa, Florida. Pollitt...