9/11 Memorial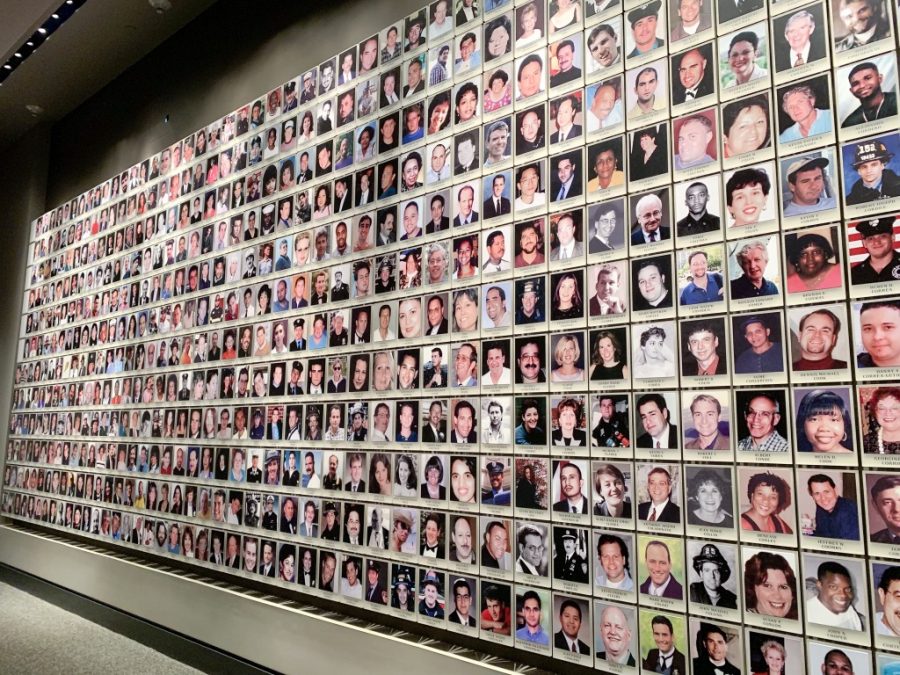 The impact the Sept. 11, 2001, terrorist attacks had, is one that will be forever embedded in the history of not only New York City, but of the United States of America.
Where the iconic World Trade Center Building One and Two once stood, now stands the 9/11 Memorial Museum and Ground Zero. The area's atmosphere is filled with overwhelming emotions. Among many of those emotions, is heartbreak for those selfless heroic human beings who made a living sacrifice to save many more Americans.
The 9/11 Memorial Museum holds a collection of artifacts, news reports, and photographs of many details of the tragic event. The Ladder Company 3 firetruck of the New York City Fire Department stands as one of the pieces in the museum as well as FDNY Captain Patrick John Brown's helmet. His team was part of the largest uniformed responders who formed the single largest dispatch of nonmilitary emergency personnel in the history of the nation.
Another exhibit holds the pictures of 2,997 individuals who were killed as a result of the horrific terrorist attacks on that September morning. Wall upon wall, from top to bottom, filled with portraits. Family members of those who lost their lives donated some of the victim's beloved items to display in the exhibit. At the center of the exhibit are table tablets available, to search the victims up by name.
At an already profound and saddening environment, the memorial gives you yet another glimpse of the devastating emotions that occurred from that point forward. The Historical Exhibition is broken down into three chronological parts, events of the day, before 9/11 and after 9/11. Each part breaks down details that lead up to the attacks, as well as the heart-rending images of what was left after. It did an amazing job capturing the grief that was felt worldwide. Listening stations were placed under select images and videos. These gave the visitors further details of what was happening at that particular moment. One particular section had voicemails of concerned loved ones and colleagues, calling victims who were in New York or traveling at the time. As you continue to listen to them, you begin to feel the increasing desperation of the caller, in hopes that their loved one is alive and well.
This museum can respectfully memorialize those who perished in the horrific events of Sept. 11, 2001. It is something essential to experience as there is something to learn for everyone.
Tickets to the museum range from $15 to $26 and museum and memorial tours are additional. It is advised that adults with children younger than 10 years old be discrete as some exhibits may not be suitable for them.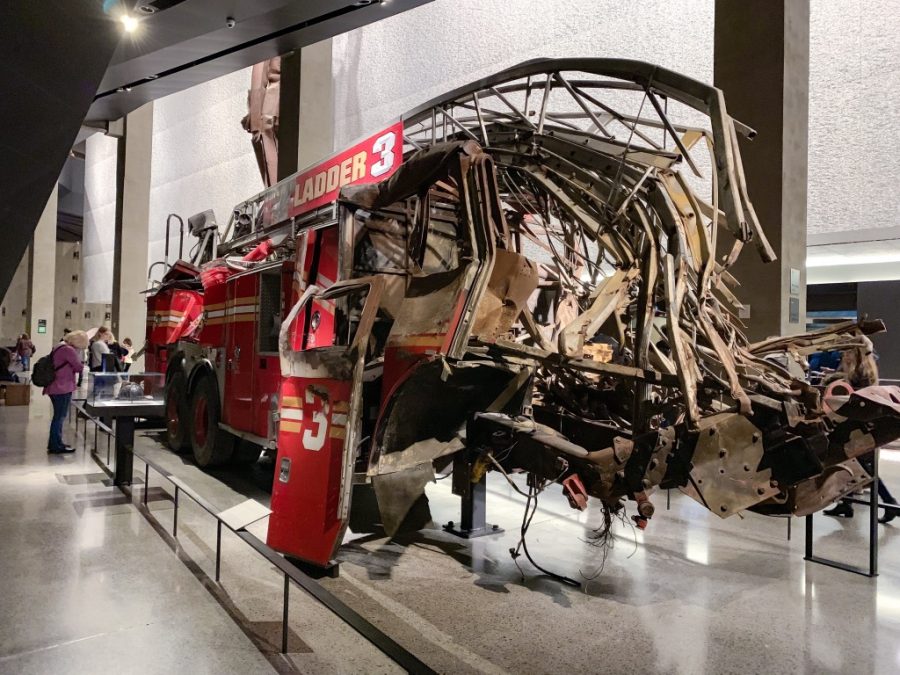 About the Writer
Yesenia Bustamante, Staff Writer
Yesenia Bustamante is a Staff Writer for The Hawkeye

Yesenia Bustamante was born in San Diego, California but raised the majority of her life in Florida....