Covering cases of sexual assault
Hang on for a minute...we're trying to find some more stories you might like.
The College Media Association conference in New York City gives multiple sessions that cover a variety of topics. "Covering Sexual Assault: What You Need to Know," hosted by members of Emporia State University tells the story of a woman that sent an anonymous letter to Sarah Spoon, one of the hosts and Editor-in-Chief of The Bulletin. The letter uncovered a secret that a woman was holding due to fear. It is the story of a woman that was being sexually assaulted by one of the teachers from that same school.
Since the letter didn't include a name, Spoon was determined to find the woman that sent that letter. Going through different interviews with faculty and school staff, Spoon found the student. All journalists should be aware that confidentiality is one of the first things that are a priority when you are covering a story that involves victims. Until this day, the name of the woman hasn't been revealed. Exposing a name without consent can have serious consequences, even having up to six months of jail time. Another important fact that people should be aware of are the details that you can tell on a story about an individual. For instance, race, age, and gender cannot be identified in a story unless it is consented by the witness (this varies by state).
In order to build a story correctly, you need to make sure you understand the facts accurately and what the victim really means by describing it. Poor explanations may give misinterpretations that could lead to trouble. Journalists always have to be reliable on their sources, so any documents and testimonies that can back up the story are useful.
Also, the story shouldn't be based on only one perspective. So, looking for different suggestions and opinions by different people, especially professionals, expands the credibility even more. After the story is concluded, reevaluate the article before publishing it.
According to the American Association of University Women, "women on college campuses and girls in junior high and high school frequently experience sexual harassment, sexual abuse or assault." Not to mention that the consequences can be very harmful to the victim in different aspects, but educational systems usually don't handle these cases effectively enough.
The impact that a victim's story can have on readers is bigger than it sounds. Victims, especially of sexually assault, tend to carry shame and they fear to share their stories. Some individuals don't want to be judged, whereas others feel threatened. Nevertheless, these stories can be a light of encouragement for those victims that are still in the darkness. They give the encouragement to share their stories or even to know that they are not alone. Also, for the people that have never been affected but have read it, the story can be an eye-opener to the reality we are living in. We may know a victim of sexual assault, but we might not be aware of it.
About the Writer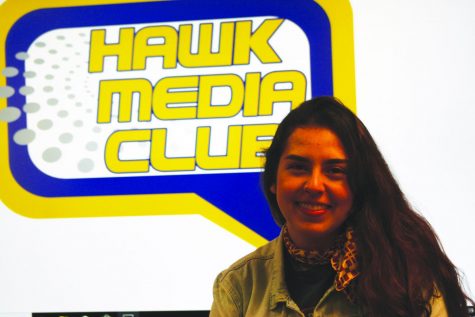 Carla Ibanez, Staff Writer
Carla Ibanez is a Staff Writer of The Hawkeye

Carla Ibanez is 20 years old. She was born in Lima, Peru. Nevertheless, she moved to Colombia and lived...