After the Friday night lights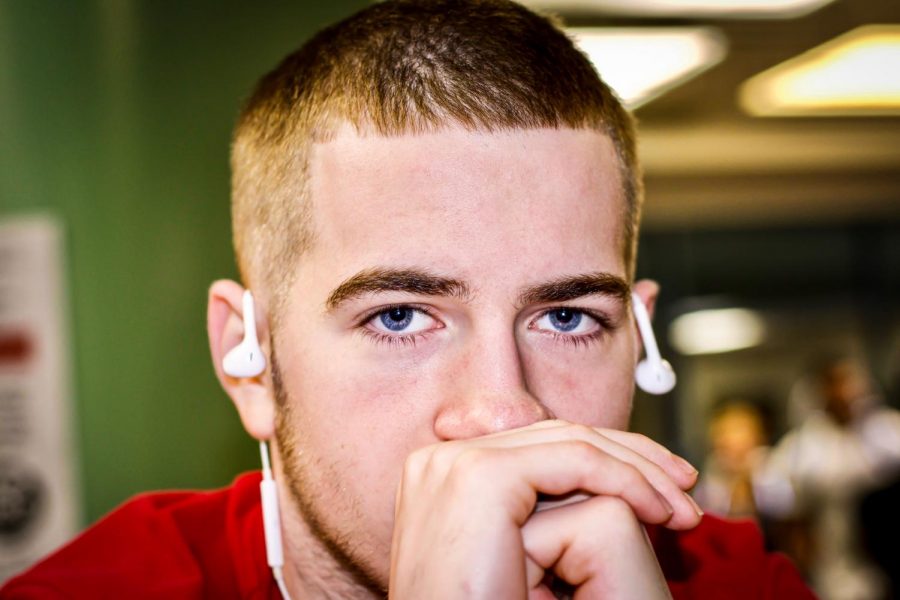 Lloyd Pidich Jr.'s life has never been free from disappointment.
An absentee father. A lifetime with social anxiety. The death of his great-grandfather and hero, Charles Caruso.
Hidden beneath a ne'er-do-well attitude was a troubled spirit desperate to avoid being labeled a joke: a troubled spirit remedied by football.
Pidich played the sport competitively from age nine, learning most of life's valuable lessons under a helmet and shoulder pads.
What had initially begun as an outlet for an overly-energetic child quickly transformed into an ambition that bled into every aspect of his being.
Consequently, Pidich spent most of his youth training to be a better player, eventually securing a spot on his high school team.
In those few moments he'd spend on the field, Pidich said, "the whole world fades away, nothing else matters."
Back then, he was fine settling for those fleeting minutes of playing time. More than anything, he hoped that one day he'd be able to play the sport for a living.
Be it wishful thinking or youthful arrogance, Pidich was determined to maintain a rose-colored view of the world.
A view that was disrupted only by the ticking of an internal clock as his senior year drew closer.
Suddenly, reality hit him worse than any tackle on the field had.
"I got older. I finally started accepting that my odds of playing football after [high school] were slim to none," Pidich said. "But I still wanted to see where it could take me. I guess I didn't want to believe it was over."
Although ultimately, it was.
Pidich never strayed far from the bench and had yet to finish his last season when his football career came to an untimely end.
The fault of which, he would soon learn, had not been in himself, but the stars. His futile efforts to resist the inevitable only made the end more bitter than sweet.
After the Friday night lights, Pidich walked off the field and into the brave new world as a disillusioned man.
"It hurt knowing I would never play football again," Pidich said, tucking his trembling hands into the pockets of his athletic shorts. "I still don't know what to do next."
Now, he sits in the courtyards of Hillsborough Community College, waiting for his class to begin. Through a wistful gaze, Pidich silently hopes the death of his childhood dreams will one day lead to the birth of something greater.