COVID-19 alters the way we deal with change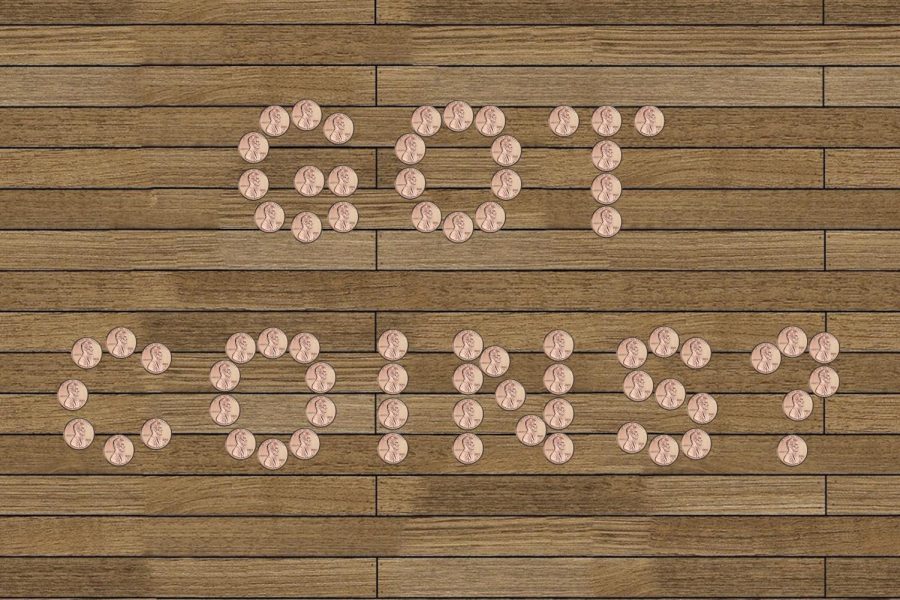 As 2019 shifted to 2020, many of New Year's resolutions were made, and many of us vowed to start saving money.
However, these aspirations were quickly shot down by March, as COVID-19 surged through America. As the pandemic heightened, non-essential businesses and services were forced to shut down to reduce the disease's spread.
As the restrictions lifted, people became more conscious of the places and things that they touched. With these changes came an emphasis on touch-free purchasing, digital shopping, and credit/debit purchases only to combat the spread of the virus. New and recently modernized businesses were quick to accommodate these requirements, some even going as far as only accepting debit/credit. Though these changes were warmly welcomed and appreciated by the public, some patrons still wished to buy smaller items with their cash and coins. Unfortunately, they were often met with apologetic looks and the following words, "We can only take exact change at the moment."
Soon, all businesses, large and small, placed signage at their entrances stating that all-cash purchases would require exact change. The sudden halt of everyday life in the United States caused immediate panic, and getting back to a new normal proved to be just as tricky.
Larger companies and established franchises did not find themselves scrambling to adjust, as they seemed to cope overnight. However, small businesses faced the brunt of this struggle, changing significantly to survive during the national pandemic.
When things appeared to be back to a new "normal," businesses started reopening slowly, but many remained closed in fear or found themselves bankrupt. This placed a damper on the country's slowly rejuvenating cash circulation, as these closed businesses prevented the smooth flow of cash from businesses to consumers and vice versa.
To ensure the currency in use was fairly distributed, the United States Federal Reserve placed a "temporary cap…on the orders depository institutions place for coins." The limit for these orders was set at two rolls per type of coin. Once again, small businesses were put on the backburner, with big- ger businesses prioritizing change orders. The younger generations of consumers were left none the wiser of the crippled state of coin currency. When asked if they heard of the recent coin shortage, young adults gave blank looks or a disbelieving laugh, asking if the question was a joke; those who did feel the circumstances' impact mainly used cash to make their purchases.
According to USA Today, on June 30, the Federal Reserves introduced the U.S Coin Task Force, which was created to focus mainly on any "disruptions to the normal coin circulation." Along with this initiative, the U.S Mint has reopened and begun production of new coins once more, with the hope of placing more coins into circulation within a short time.
For those wondering what they can do to help, you can begin by depositing more coins into local banks and stores, putting more coins into circulation. When you use exact change for your purchases, you ensure that the business retains more coins, ensuring that later, customers can have the luxury to choose their preferred payment method.