Dr. Carol Reid, English instructor extraordinaire
Every fall at HCC, there are many new faces on campus. Most are new students, but some are new instructors. Dr. Carol Reid is a new English instructor on the Plant City Campus.
Reid currently teaches Developmental Writing and English Composition I, and will teach English Composition II in the spring. Before coming to HCC, Reid has "traveled extensively and taught in many places." Her husband and two sons are military (Coast Guard and Air Force), so she has been all over the world. She was recently at Delgado Community College in Louisiana. She has also taught in Belize at St. John's Junior College, in Guam at Guam Community College, at Florida International University and at Broward College in Florida. Reid is originally from Belize, which she pointed out has English as its official language. In Belize, she served as The Director of the Women's Department, where she "had the responsibility of ensuring that the programs related to women were managed effectively and that the policies regarding women were being implemented on a national level."
When not teaching, Reid is a creative writer and volunteer for numerous events and projects. She is currently working on a collection of short stories and poems. She has written several plays that have been performed by the National Theater Company of Belize. She is also "presently working on a handbook for teachers to use to teach Belizean literature as well as a textbook for students to use to learn about Belizean literature."
Reid's passion for English began at a young age, when she "became fascinated with the power of language and the ability to be able to use words to create poems, short stories, plays and other types of works." Her fascination "turned to a desire to pursue a major in English which would allow [her] to eventually teach English and transform the way students think about reading and writing." Reid attended Viterbo University in Wisconsin, where she majored in English. She went on to study Literature from Commonwealth Countries at the University of Leeds in England, and then earned her Ph.D. in English at the University of the West Indies.
Currently, Reid feels her role as an English instructor is to help students develop critical reading and thinking skills. Her teaching philosophy "revolves around providing a learning-centered environment in which students from diverse backgrounds with different learning styles and abilities can discover how to write effectively." She desires to empower, stimulate and motivate them to reach their potential.
Reid understands that students have many aspects of life all vying for their attention. "I understand that in this day and age students face many additional challenges such as having part-time jobs, caring for family members, transportation, daycare and financial issues. It is very important that my students understand that I am aware of their challenges, and that I am committed to ensuring that they succeed academically, professionally and personally."
Showing her commitment to students, Reid says, "It is my hope that students realize the great opportunities they have here at HCC to reach their true potential. Take advantage of these opportunities in […] and out of the classroom. Learn as much as you can from instructors who only want the best for you and want you to succeed. Become involved in events, clubs and activities on campus and volunteer when you can in your community, so that you can make a difference in the lives of the people around you."
About the Writer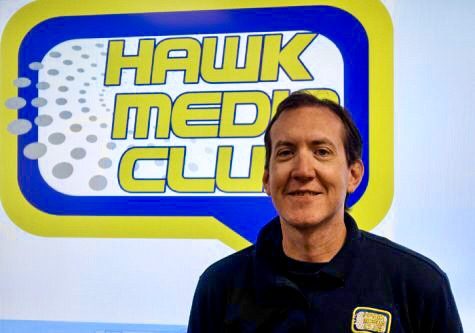 Jason Turner, Staff Writer
Jason Turner is a Staff Writer for The Hawkeye

Jason Turner grew up and went to school in New Mexico.  While in school, he worked at the radio station...