The Return of FCSPA Conference to HCC's Ybor City Campus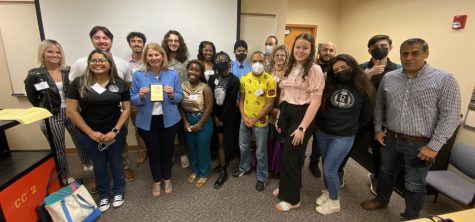 The Conference
After 2 years of virtual attendance, on Mar. 30, 2022, the Florida College System Publications Association Conference has finally returned to the former face-to-face format. This time it was hosted on Hillsborough Community College's Ybor City Campus, and divided into two sections: Journalism and Magazine, each in separate classrooms, lasting for a total of three days. Although the conference was insightful and full of professional journalists and speakers in its entirety, this report will focus primarily on Apr. 1, the final day of the FCSPA reunion from 10 a.m to 11 p.m.
College Attendance and Speakers Present
According to the expectations made by the HCC's faculty a month prior to the start of the conference, nearly 50 students from eight different colleges in the state of Florida would be present. And as a matter of fact, these expectations were met. Even on the final day of FCSPA, approximately 30 students from Miami Dade College, College of Central Florida, Tallahassee Community College, St. Petersburg College, and of course Hillsborough Community College were still present.
The agenda for the meetings was very well organized, listing the background for speakers that would be presenting at each room and their scheduled times. The list includes: Former investigative reporter Anna Douglas, writer Guisell Gomez, Ben Montgomery, journalist Ernest Hooper, Kristen Hare, Mark Schereiner, St. Petersburg reporter Colleen Wright and many other professionals who were present in the earlier days.
Day Three Presentations and Schedule for the Journalist Section:
At 10am, Anna Douglas was presenting in the journalist section. Her topic regarded internships for college students. She provided tips for creating an outstanding cover letter, by defining the term clips as samples of concise visual material that presents the work of a journalist to its future employers, advising new students to apply for copious internships to increase their chances, and urging applicants to be ready for unexpected interviews.
Ernest Hooper and Kristen Care arrived at 11 am. The duo developed a fluid joint presentation regarding the subject of interviews and how meticulous reporters must be when delivering them. They argued that interviews are more than just extracting facts, interviews should be organized in a manner of questions from easiest to hardest, and that it is imperative to make the personnel feel comfortable especially after a traumatizing experience.
Shortly after the Lunch Break was the WUSF producer Mark Scheirener. During his time speaking from 1 to 1:50 p.m, the main focus was the broadcast of radio, but he also mentioned new ideas for interviews. While extra marketable skills are required during a Q&A, the tone and flow of one's voice are even more important. Mark argued that a high pitch and energetic voice catches the attention of the public effectively.
The last presenter of day three was Colleen Wright. Colleen described her career path from the University until becoming a full time. She mentioned that journalism is not a career for everyone, and can be very tiring and discouraging at times. But, she assured me that the skills learned as a journalist are in high demand in the market and in other fields.
HCC Awards Ceremony and Talent Show:
Following a well deserved break for the college students and faculty, the dinner and awards ceremony was up and running at 5:30 p.m. The banquet along with the celebration were located at a conference room with a stage in the faculty building, near the campus president's office. It was very well served and prepared. In addition, the talent was breathtakingly hilarious, with some of the students, faculty, and even professors going up to the stage trying to show off and impress the crowd of scholars by singing famous songs and acting silly.
After some months of anticipation and excitement, the Hawk Media club and its outstanding officers from HCC's Ybor City campus received not just one but four awards for their academic publications, whilst competing against multiple distinct colleges from the Florida College System in copious writing categories. Best Sports Photo in 2021, first place in Sports Photo, second place in Picture Story, second place in Sports Writing, and surely many more to come.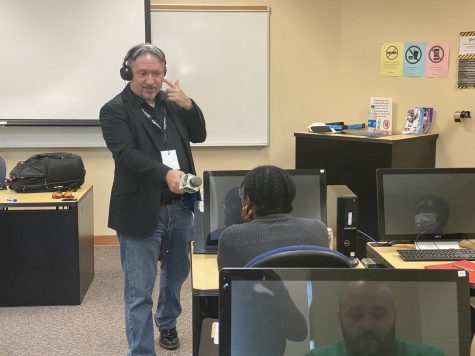 Student Comments and Conclusion:
The 2022 Florida College System Publications Association Conference was incredibly well planned and insightful. Effectively returning to the previous face-to-face format for increased engagement among students, while following guidelines and ensuring their safety and acquisition of knowledge from professional sources. To conclude this story here is a brief interview between my self and another HCC journalism student, Nicole:
" What would you say is the most important lesson you learned in this conference? " I asked.
" The most important lesson I learned, which was repeated several times, was 'tell the truth.' " Nicole responded.
" In your opinion, who was the best speaker?" I asked.
" Each one of the speakers talked about different topics and all of them were great. They all had something to teach, but my favorite was Ben Montgomery." Nicole clarified.