Lightning's trade season is all business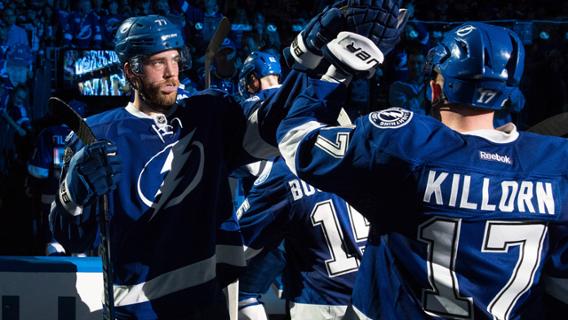 Hang on for a minute...we're trying to find some more stories you might like.
March 1 was this year's NHL trade deadline for the 16-17 season. Teams can get stale, especially during a playoff push. Because of this, sports teams are given opportunities to trade play­ers, and for the NHL season, teams were able to do that until March 1.
As the deadline ap­proached, we were remind­ed how this is a business, not a family. Players on a na­tional team are like trading cards. The general manager trades away what they don't need, maybe what they have too many of, and gets some­thing he does need.
Maybe the team was lacking a certain something that this new player can do. Maybe it was a matter of cap space and players had to be traded off so that the team can stay within bud­get.
Impending trades can cause anxiety for both the player and the fans. It can take weeks for a trade to get worked out and finalized. Then there are the compli­cated things like if a play­er has a no-move clause or a no trade clause in their contract. This means a move can't happen with­out the player's consent. Still, trades can be expect­ed. It's a business, and as fans, we're often reminded that it's the logo on the front of the jersey we have to re­main loyal to, not the name on the back.
By March 1, there were four less players on the ros­ter than it started with. Some were fan favorites, and no doubt locker room favor­ites. It had been rumored since the start of the sea­son that starting goal tender Ben Bishop would be trad­ed by the trade deadline and he was.
The fans knew it was coming. "Bishop trade seemed to be coming for a while. It is tough to see a player like Bishop go. He was a big part of the success of the team," Lightning fan Kendall Ayers points out.
Valtteri Filppula was another fan favorite that saw his way out the door. He stopped and signed for Lightning fans the morning his trade was announced, showing that it isn't just the players that are important to the fans, but that the fans are also important to the players.
Good trades help build the team for the future, not just a quick fix for the mo­ment. Tampa Bay Light­ning general manager Steve Yzerman has been referred to as a wizard when it comes to building a team at just the right time for both a play­off push and as a contend­ing team for the future.
As long time season tick­et member and fan Melis­sa Estep mentions, "All the trades that Steve Yzer­man made played into him wanting more cap space as well as more room to save players for the expansion draft. The trades made good business sense and further proved that Yzerman can make what seems impossi­ble happen."
It can be hard to see a player leave the team, but it can also shake the team up and maybe be a fresh start for both the team that the player is leaving and for the player that is going elsewhere. And as for now, the Bolts will have to see if they too can make what seems impossible happen, and end the season with their eyes on the cup.
Check out the rest of the season's schedule at www.nhl.com/lightning Student Rush tickets are $20.
About the Writer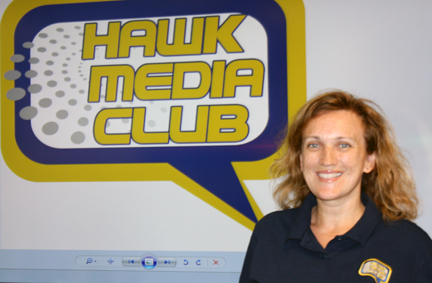 Tiffany Brown, Staff
Tiffany Brown is a Staff Writer for The Hawkeye

Tiffany Brown grew up with a passion for writing. Home schooled, she decided to start her college journey...