Gothic nightclub welcomes all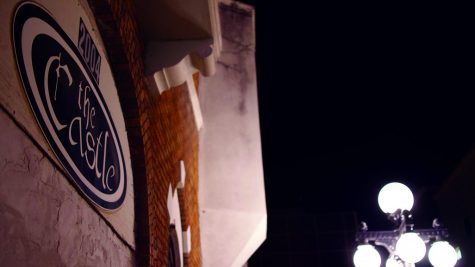 Ybor City is well-known for its nightlife scene. Up and down 7th avenue are several popular venues frequented by club-goers. But tucked away in an almost hidden location apart from the 7th avenue madness is The Castle.
The Castle is a unique club experience, to say the least. The medieval-styled architecture lends itself to the name, and as soon as you walk inside you will feel like you walked into another dimension altogether.
To access the main area, you must walk up a wooden staircase. It is here that you will fully experience the castle in all its gothic glory. The bar towards the side of the room takes second place to the dance-floor. As the DJ plays dark and gothic beats, appropriately dressed people sway to the music. There is no judgment at The Castle, so however, you decide to dance is the right way.
Chandler Mikulaschek, a USF student, was visiting The Castle for the first time.
"Everything is so weird here and I love it!" he told Hawkeye news. He especially enjoyed the opportunity to display his unique dance moves, as the dance-floor is every man for himself and you can move in the way that seems best to you.
Surrounding the open floor are alcoves lit up in red, where people can sit on the cushions and take pictures or just relax and take it all in. For those looking for something more laid back, the downstairs bar area has a relaxed vibe, and the outdoor courtyard adjoining it features a DJ most nights.
Although many choose to dress in full gothic attire, you can truly wear whatever you are most comfortable in and not stand out. "Everything is welcome, nothing is taboo," states their website, and it is a motto they truly take to heart. You will feel welcomed no matter what clothing you choose to wear.
"Even people that [aren't goth] will enjoy The Castle!" says Carla Ibañez, HCC student. "The atmosphere is fun, and it is easy to enjoy yourself."
Cover charges vary by night. Fridays are a great time to visit, as there is no entry fee before midnight.
The Castle is located on North 16th Street, nestled among the buildings of HCC Ybor Campus.

About the Contributor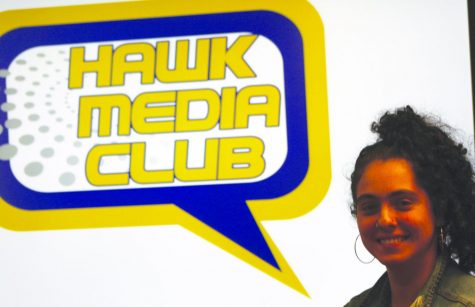 Magdalynn Pollitt, Editor-in-Chief
Magdalynn Pollitt is the Editor-in-Chief of The Hawkeye

Magdalyn Pollitt, 25, was born in New York City and currently resides in Tampa, Florida. Pollitt...