EPCOT starts a new era
If you've been to EPCOT any time between 2000 and now, you have been accus­tomed to seeing the giant stone monolithic marble slabs as soon as you walk into the park. You might even have a portrait photo on the metallic plates that are bolted to the marble slabs. These "Leave A Leg­acy" rocks are now being removed to make way for a new entrance that will be re­designed to look more like a botanical garden with a hint of classic EPCOT flare.
According to a press re­lease from Thomas Smith, a writer for the Disney Parks Blog, "A new entrance pla­za in development at Epcot will greet guests with new pathways, sweeping green spaces and a reimagined fountain. This design will pay homage to the original park entrance with fresh takes on classic elements."
As you can see in the con­cept art, the legacy rocks have been stripped away and new greenery has taken over the land. For those with keener eyes, you'll notice that the new flags around the entrance with the parks' symbol on them. Also, the original fountain that once stood in front of Spaceship Earth will be making a return.
For those with portraits on the marble slabs, don't wor­ry, the slabs will be moved just outside the entrance for those who still want to see that their legacy.
Inside the park, Smith also announced that a new pavilion will be coming as well.
If you've been to the Fu­ture World East side of the park, you might have seen the golden dome that is wedged between Mission Space and the Universe of Energy pavilion. In its hey­day, the pavilion was home to the Wonders of Life pa­vilion, a pavilion dedicated to the future of healthcare.
After 2007, it was used as the festival center, but now the pavilion will be getting new life as the Play Pavilion. "Built on the power of play, it introduces an immersive and interactive 'city' where you can explore, create, and interact with some of your favorite Disney characters. This is an experience wor­thy of our bold vision for EPCOT– and another sig­nature element of our trans­formation," explained Zach Riddley, a portfolio execu­tive for Walt Disney Imagi­neering.
The pavilion has yet to announce that it will have a ride, but it is known that the pavilion will become an energetic, interactive city filled with some of the most notable characters for meet and greets.
Both of these projects join the previously announced Guardians of the Galaxy Coaster, the Ratatouille ride in the France Pavilion, and many other new attractions that are planned to adorn the parks. Looks like after years of being mismatched, EPCOT has finally found a theme, and maybe its center.
About the Writer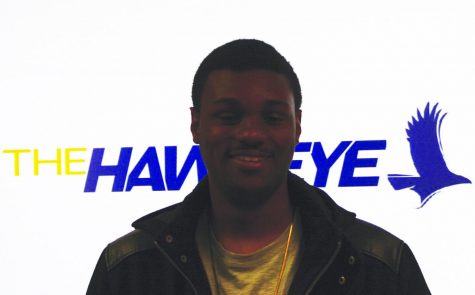 Jaalin Harvey, Staff Writer
Jaalin Harvey is a Staff Writer for The Hawkeye

Jaalin Harvey is a born and raised Tampeño. He was raised near 40th Street in a small middle-class...