Plant City SGA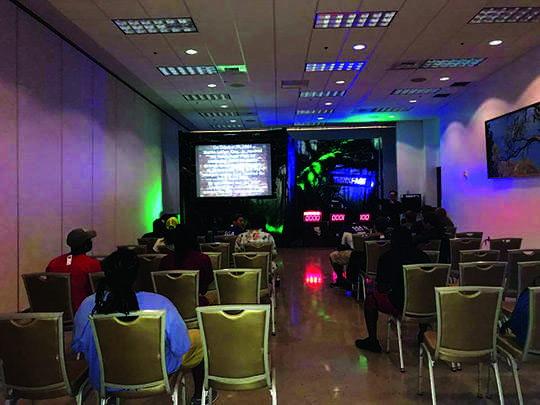 The Plant City Student Government Association (SGA) is very active with free campus wide activities, off-site activities and club activities.
To participate, students must be taking at least one class on the Plant City campus, and get "Hawk Verified," which is done by getting a sticker on the student ID.
According to the SGA's current treasurer, Eric Walker, the reason students have to get verified to participate is because each campus is allotted money based on enrollment in order to plan and carry out activities.
Students can only go to activities on campuses where they are currently taking at least one class.
Walker believes about $7.00 dollars for each credit hour goes toward student activities on the campus where the course is taken.
Online classes are all listed as being on a certain campus, so students taking those classes need to see how their classes are listed in order to participate.
On April 12, there will be an all-day activity in which all HCC students are welcome to participate. It is called the "Throwback Time Machine," and it is a 15-hour dance where music from all ages is played.
People will be able to vote on songs and skip past them if they do not like them. The dance starts at 8 a.m. and runs until 11 p.m.
The Plant City SGA also hosts trips to plays, museums, water parks, laser tag, and other fun places for students to go.
A trip planned for this semester is the Kennedy Space Center, where, among other things, students will be able to eat lunch with an astronaut.
Some activities, like the movies on campus, are hosted by various clubs. Walker said there are currently seven clubs on the Plant City Campus: Phi Theta Kappa (an honor society), C100, Vet Tech, SNA, Sustainability, LASA and SPARK.
All of them work to have meaningful activities for their members and for the student body.
In order to start a new club, there needs to be 10 members and a faculty or staff adviser.
According to Walker, there is staff interest in starting a Fishing Club, so if students are interested, they should go to the Hawk's Nest to get more information.
Also, if any students are interested in becoming a Senator with the SGA, they can find the information at the Hawk's Nest. In March, the SGA are nominating people to run for their executive board in April. The positions available are President, Vice President, Secretary and Treasurer.
The positions come with a stipend and will last for the 2017-2018 school year. To be eligible for the executive board, students must take at least six hours on the Plant City campus and have a 2.5 GPA.
About the Contributor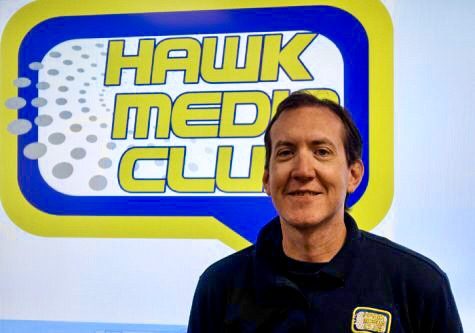 Jason Turner, Staff Writer
Jason Turner is a Staff Writer for The Hawkeye

Jason Turner grew up and went to school in New Mexico.  While in school, he worked at the radio station...