Find your nest at Hawks Landing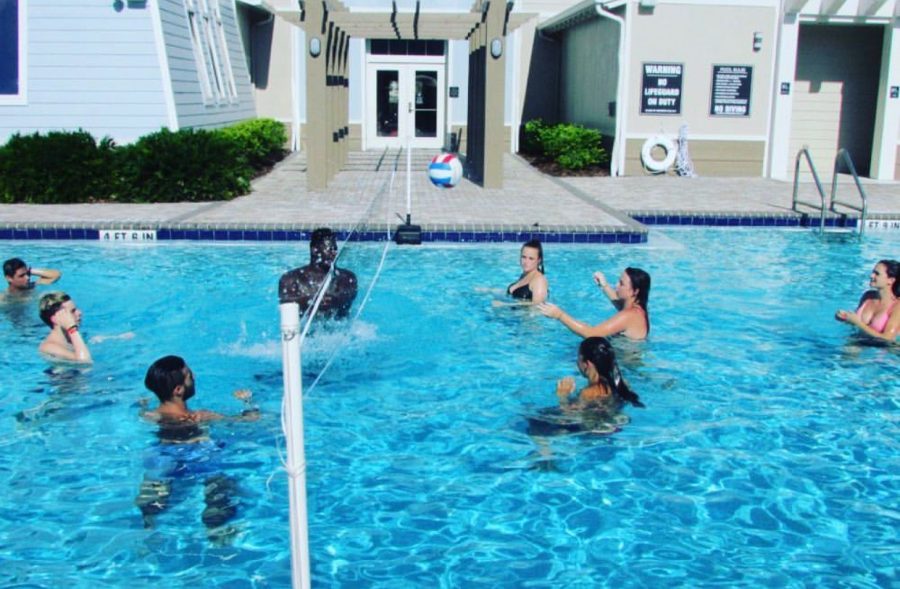 When you go off to college, away from home, dorms are usually provided to students, but for community college students that is not the case. Many would say community college students deserve the same privileges university students are given. Well, here in Tampa, across from our very own Hillsborough Community College- Dale Mabry Campus housing is offered exclusively to HCC students at Hawks Landing.
Hawks Landing differs from ordinary student living, instead of sharing bedrooms, residents have the option to share an apartment or live completely on their own. The floor plans consist of four-bedroom, two-bedroom, or one-bedroom apartments. A great factor of these apartments is that, unlike dorms, residents are given their own bedroom and own bathroom. Compared to dorms where you sleep in a twin bed three feet across from someone, those features alone sound dreamy.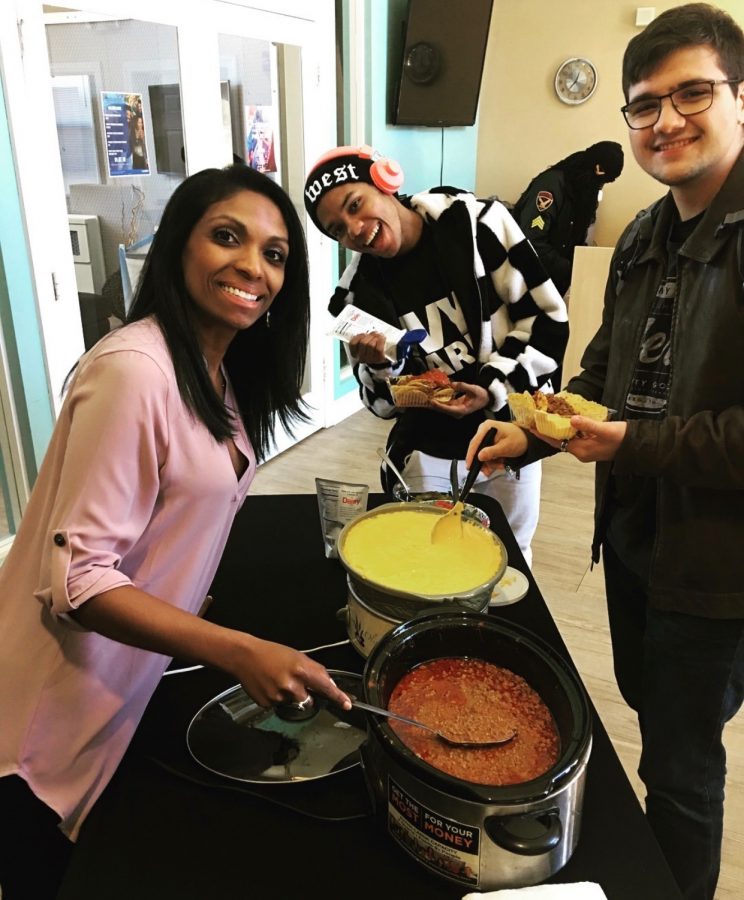 HCC international student and Hawks Landing resident, Albis Amaya, who had attended another college in Oklahoma, said, "I like it way better than dorm living because you have privacy here. In a dorm, you have to share your space with someone else. The private bathroom adds to the level of privacy here."
Before residents move into the apartment complex, they are given roommate compatibility surveys to match them with roommates that share similarities and common interests. Hawks Landing roommates, Tahni Elliot, and Elisabeth Terry have now been living together for two years and plan on moving in with each other to a new apartment near the University of South Florida. Elliot says Hawks Landing is a "great place to meet people who share similarities with you and are close in age." You can see Hawks Landing tries to pair people to the best of their abilities, you may leave this apartment complex with a life-long friend.
Not only does this off-campus student housing create friendships, but it also stays true to the essence of "the college life". It has a newly tiled pool in the center of an outdoor patio, where couches and chairs are strung along the edges for residents to hang out and enjoy the sun. Next to the pool is a beach volleyball court where residents can show a bit of their competitive side, and share some laughs, of course. The clubhouse of Hawks Landing has a huge couch and TVs, as well as a ping pong table and pool table. Residents are often seen congregated there, playing games, studying, or catching the latest episode of their favorite shows on TV. Hawks Landing frequently offers its residents free food in the clubhouse, such as nachos, waffles, and even Chick-Fil-A. The complex works hard to maintain a sense of community with its residents.
Hawks Landing provides wonderful amenities, but what seemed to be cherished most by residents was the security and maintenance provided. Security is 24 hours, with security guards at every entrance reassuring the safety of residents. Amaya stated, "Security procedures here are really tight, I like it because it shows you, they care about their residents."
Now things break in apartments, or a light bulb needs to be changed, or your shower may just be not running hot enough; well Hawks Landing provides residents with tip-top maintenance services. All residents have to do is go to their resident portal, type what needs to be fixed or replaced, and they'll hear a knock on their door in no time. With no cost and no fuss, you can't beat maintenance services like that.
For HCC students, Hawks Landing provides you with a wonderful home away from home. Meet new people, make lots of friends, share memories, and experience what it's like to be a renter. Hawks Landing truly embodies what it is like to live the full college experience…just with a bigger bed, and your own bathroom.