Indie Flea gets a new home
Hang on for a minute...we're trying to find some more stories you might like.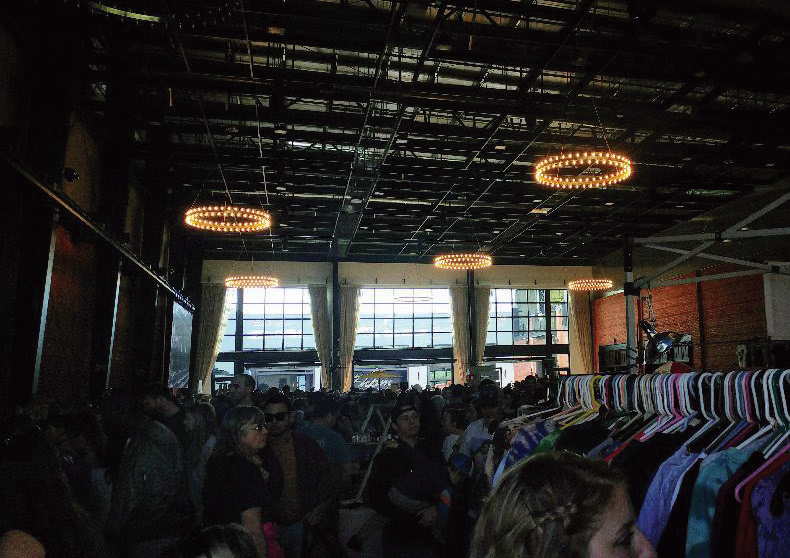 Ina Morrissey
Tampa is home to many urban adventures and artistic spaces. Fitting that mold is the Indie Flea. "Hand selected vendors feature products ranging from homemade jewelry, letterpress cards, screen printed t-shirts, vintage treasures, up-cycled home goods, dry-succulent gardens and artisanal jams," according to indieflea.com. "Beyond vendors, you'll find local food and drink, live music and good vibes!" all in a family- and pet-friendly space.
Indie Flea is a local event that welcomes Tampa residents to spend their Sunday strolling through a maze of up to 80 vendors that offer a variety of indie design, vintage clothes and accessories, crafts and plants.
The first Indie Flea was on Nov. 15, 2015. Month after month, more and more people have fallen in love with the charm and the unique things for sale.
Indie Flea has been attracting many to their markets. It was previously located in the Rialto Theater for a little over two years. Since the amount of people attending, buying and selling at the flea has increased, the Indie Flea team began the hunt for a new Indie Flea location, one that was bigger and better.
Indie flea didn't have to travel too far to find a venue that was suitable to hold the growing number of shoppers and vendors.
The hustle and bustle of the Indie Flea can now be found every Sunday from 11 a.m. – 3 p.m. at the Armature Works, located at 1910 North Ola Ave. It's just about a block from the Rialto location, yet so much has changed.
On opening Sunday, Jan. 21, the patio and the grand walkway were packed with over 7,000 eager shoppers, smiling and chatting about their "amazing finds."
Many were taking photos, as the venues is aesthetically pleasing.
According to a post from opening day on Indie Flea's Instagram, the Indie Flea creators "can't even find words to describe today. At final count, over 7,000 of you joined us for our launch at Armature Works! Together we are changing the landscape of Tampa. Shopping local is not a trend. Being involved in your community is not a phase. And you are making this all happen. Thank you. THANK YOU!!! This truly feels like just the beginning."
To find out more follow @indieflea on Instagram or check out their website, theindieflea.com.