HCC hosts Tampa Mayoral Debate
Hang on for a minute...we're trying to find some more stories you might like.
On Oct. 6, Hillsborough Community College hosted the first Tampa Mayoral Debate of the season. The event was put on by The Emerging Leaders of Tampa Bay. Members of the college's student government were also on hand to assist attendees and facilitate the event.
The night started with networking. Here students, business leaders, and other attendees could mingle and converse with the candidates and their campaign staff. This proved to be a very profitable part of the evening as many of the mayoral candidates were previously unknown to attendees. The Hawkeye spoke with one attendee who was there representing Academy Prep, which is a nonprofit school for children below the poverty line. Education was high on her priority list, and she said that each candidates stance on educational issues would determine how she was going to vote in the upcoming election.
The main part of the evening was the debate itself. In attendance were mayor hopefuls Jane Castor, Harry Cohen, LaVaughn R. King, Christopher Morrison, Mike Suarez and Ed Turanchik. David Straz Jr. is also considered a top contender for the race, but
did not attend the debate. Each candidate was asked specific questions about their stance on issues ranging from transportation to the building of a new stadium for the Tampa Bay Rays in Ybor City.
Jane Castor, former chief of police, was very well-spoken and articulate. Her answers were short and to the point and very well packaged sound bites. Her experience showed itself that night.
At 27 years old, LaVaughn R. King was the youngest of the candidates. While not lacking in youthful optimism, he sometimes appeared to be a little over eager in his approach. At one point he accused his fellow candidates of not attending the Martin Luther King Day Parade, the majority of them corrected his mistake, saying they were assuredly in attendance.
As the night progressed it became apparent that although they might disagree on certain issues, the candidates all seemed to have similar goals for our city. Key issues such as the Referendum to Strengthen Our Schools, which will be on the upcoming midterm ballot, were brought up by the moderators and discussed by the candidates.
All agreed that education and transportation were top priority issues, even if some had different ideas on how to bring about change in these areas.
The candidates were all given a moment to wrap up the night with a closing statement, and all did so with grace and optimism that Tampa would get out and vote.
While midterm elections are fast approaching Nov. 6, the election for mayor of Tampa will be held Tuesday, March 5.

About the Contributor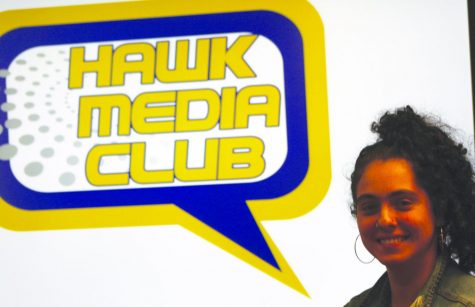 Magdalynn Pollitt, Editor-in-Chief
Magdalynn Pollitt is the Editor-in-Chief of The Hawkeye

Magdalyn Pollitt, 25, was born in New York City and currently resides in Tampa, Florida. Pollitt...