Athlete of the month: Andrea Tauai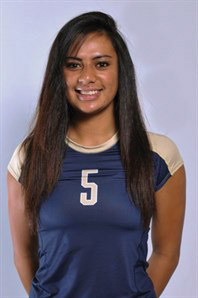 Andrea Tauai was named the FCSAA player of the week for the week of September 24 and October 8, respectively. She also received the NJCAA player of the week award on October 26. Tauai is leading a gifted team that is currently second ranked in the country and posting a 21-1 record and 6-0 in conference play.
She is 12th in the nation in Points per set (4.6) and Hillsborough Community College is 6th in the nation for team Points per set (17.2).
Tauai is a Mass Communications major from Tauranga, New Zealand. She is looking forward to obtaining success with her team this year. "We have team goals we want to get to nationals and do better than last year,"she said.
"Our teams really strong, we have talented girls on this team, our coaches are trying to humble us every day…Trying to keep us working hard, because they want more from us," she adds.
In the off-season she was preparing to have a big 2013 season with her team by becoming a better leader. "I'm a sophomore, I have been on the team for a year now, I have to have more leadership this year, and I have to lead the girls to learn the program faster." She went on to add, "Yeah there's a little bit more pressure for me as an individual, but I take it as a challenge." She has also been training hard to help her team achieve their goals. "The coaches have done extra this year, we do workouts in the morning, and we have full practices on the weekends so it has been kind of different."
Tauai is very enthusiastic about the position she plays on the team and how she is able to help her squad from her outside hitter spot. "I'm kind of like go to player, I love that, when I'm under pressure I hit the ball. That's what I like I like being under pressure" "I like working with my team and I like working with my setter."
Tauai is not hesitant about stating what her goals are for her team. "we want to hold the name of conference champs; also we want to get to states and win state champs, because last year we came second. That will prepare us for nationals."
The Hawks head to the state tourname November 8.

About the Contributor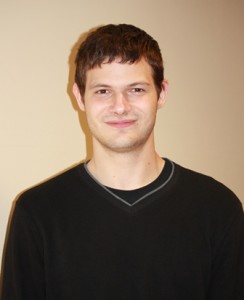 Nick Griesbach, Sports Editor
Nick Greisbach is the Sports Editor of The Hawkeye.
Nick was born in Appleton, Wisconsin. He moved to Florida in 2009 to pursue a career in music production. He...