HCC tennis: A showcase of diversity
The HCC tennis team is an enjoyable and diverse group of women who know how to practice hard, play hard and have fun. College tennis teams usually fall under the radar when students think about what campus events to attend and the teams to support. A bright sunny day filled with a few hours of watching students hustling across the court to beat their opponent is truly a relaxing way to spend the afternoon.
The first thing fans will notice when attending a Hawks tennis match is the diversity of the HCC team. It is made up of seven girls who's ages range from around 18-21.
There are no Florida natives on the team and only two of the women were raised in the United States. The other five hail from many other parts of the world, including Argentina, Israel, Hong Kong, Venezuela and the United Kingdom.
Head Coach Jennifer Gelhaus leads a talented roster of students who make her job entertaining and enjoyable. Gelhaus is from Cincinnati and this is her first year leading the Hawks, and she says next year the recruits will be all international.
Gelhaus relayed that it is a pleasure to work with students worldwide because "I get to see the different styles of play and different forms of work ethic." HCC tennis has a great international program and the players come in with a hunger to win and a drive to succeed."
The cohesiveness of the team is noticed right away and the chemistry seems to have bonded the students into lifelong friends.
When asked about the different players on the team, Jamie Young from Colorado says, "I love this team because everyone brings a different style of tennis to learn and we all have different senses of humor." Ceire Mullins, from the United Kingdom, chimed in smiling and said, "We all get along and go shopping and play beach tennis together," and added, "Our team loves High School Musical."
Studying together and assisting each other with homework are also some of the things they share as a team.
Samantha, an HCC student raised in Hong Kong and a team member said that she began to play at the age of four and that her mother was her first coach. "Our team is big on cheering each other on," Samantha said, referring to the comradery of the team. "It is a good experience because you learn about other cultures and make friends from all corners of the world that you will have for life."
The competitions are selected by the coaches before the match and the day begins with doubles matches and then the teams breaking down for one-on-one matchups.
It is apparent that the players must regulate themselves on the court as there is only one umpire. Samantha explained, "Florida has great weather so all the pros come here to play and it gets very competitive."
The takeaway from attending an HCC tennis match is that these young players do not have many of their peers coming out to their matches to support them, but with the level of talent displayed, they should, and fans would not be dissappointed.
The students do a great job of motivating each other on the court. However, they lack a group of fans cheering on their serves and backhands, so come out and cheer on the athletes.
To close, congratulations to Ceire Mullins, the 2017 FCSAA Women's Tennis Singles Champion and FCSAA Women's Tennis Player of the Year.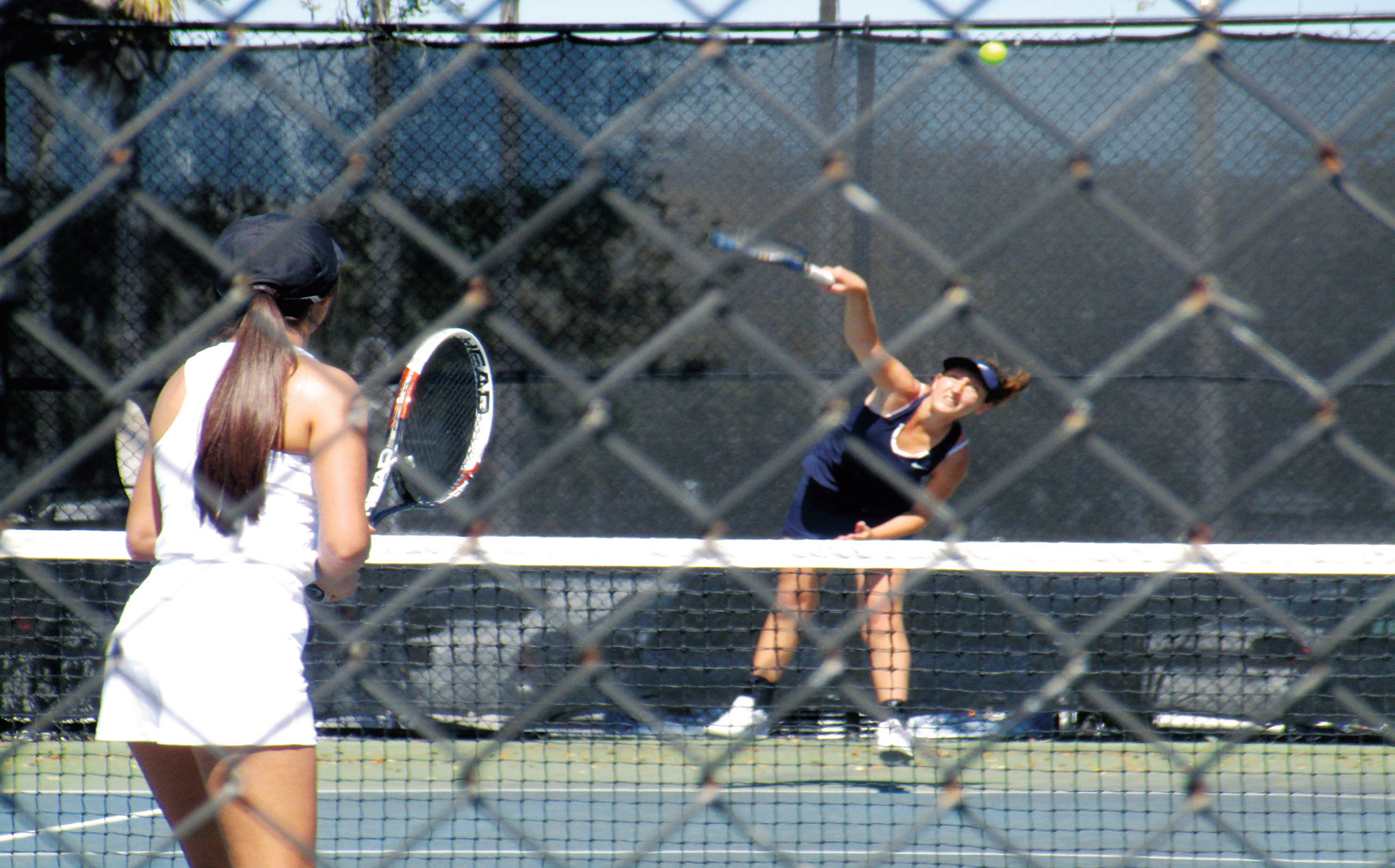 Jared Kleinkopf/Staff
About the Contributor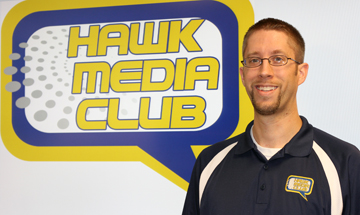 Jared Kleinkopf, Staff Writer
Jared Kleinkopf is a Staff Writer for The Hawkeye



Jared Kleinkopf, 29, was born and raised in small town Iowa and has lived in Tampa for four...