Baseball history at the Lopez House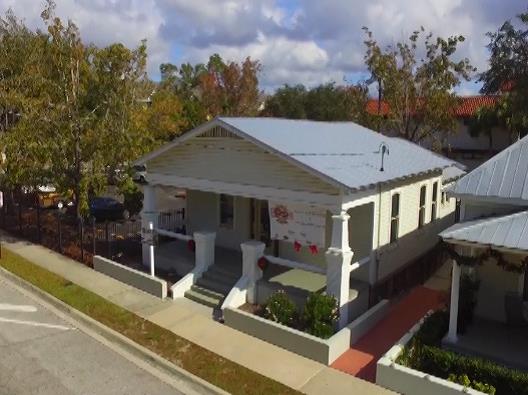 On Friday, January 13, the Ybor City Museum held a fundraiser for the opening of a new baseball museum.
The event took place at the state park next to the Ybor Museum located at 1818 E 9th Avenue in Ybor City. The new Tampa Baseball Museum will display artifacts from more than 80 of the greatest baseball players from the Tampa Bay area.
Housing these artifacts is the original home of Al Lopez, Tampa's first member of the major league baseball Hall of Fame.
Born in Tampa in 1908, he went on to become a two-time All-Star catcher, eventually becoming the manager of the Cleve-land Indians in 1951 and Chicago White Sox from 1957 to 1969.
The fundraiser attracted baseball enthusiasts from around the Tampa Bay area and featured live music, food, and beverages inspired by World Series events.
It also held a silent auction and gave participants a preview of the new baseball museum. The guest speaker was Dave LaPoint who is a former pitcher for the St. Louis Cardinals.
Open to the public in 2017, The Tampa Baseball Museum, located at 2003 North 19th Street in historic Ybor City, will feature over 80 professional players from the Tampa Bay area including artifacts from Al Lopez, Lou Pinellas, Tony La Russa and much more.
Liz McCoy, the curator for the Ybor City Museum Society and the Tampa Baseball Museum, also spoke at the event.
She said "Our mission is to celebrate the unique cultural heritage of Ybor City. We want to tell the story about Tampa baseball that showed all the ways both past and present our community has engaged with the game of baseball."
For more information go to TampaBaseballMuseum.org.